Mr. Killer Short Movie
---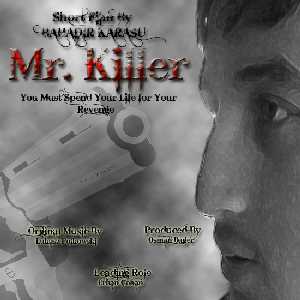 Mr Killer Short Movie

Synopsis : Jhamal was the killer who worked for the The Jackal association. The association used to earn money with stolen special diamonds. They stole them and after that sold them. The Jhamal was on the special mission for stealing special diamond which came from Israel. But the Association betrayed him and left him alone! Jhamal was set up! But the Association didnt manage to get the diamond! Somebody got there and saved the jhamal but Jhamal lost his left hand! Two years after this event Jhamal returned to get his revenge.

He doesnt work for the association anymore he works for himself!

Trailer: http://www.vimeo.com/3069879
Blog: http://www.mrkiller-movie.blogspot.com

Directed by : Bahadır Karasu
Musics by : Lukasz Polkowski
Visual Effects Supervisor : Naveen Bheesetty - Mike Clampton
Edited By : Joany Wood

Top of Page



Copyright © 1999-2011 by FilmMakers.com. All rights reserved.
FilmMakers.com is a division of Media Pro Tech Inc.