Zenfilm's New Zen Master of Design
---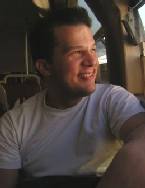 Luis Clavell

Luis Clavell recently joined Zenfilm as Art Director and Designer to broaden the company's creative palette and client services. Clavell is an accomplished broadcast designer and animator with a Masters Degree in Visual Communication from The University of Barcelona.

Zenfilm is an award-winning film production and post production company for broadcast advertising, viral media and corporate communications with and emphasis on comedy and visual storytelling styles.

Prior to his arrival, Clavell spent over four years with A&E and The History Channel Latin America. There, he worked on such shows as Investigative Reports, Cold Cases (garnering an award from The New York Festivals), Biography and The Nature of Things. These shows broadcast in more than 20 countries and 11 million homes from Miami to Argentina. He also worked as an Art Director for U.A.I.O. Advertising where he developed the Sopranos launching campaign for Latin America.

While in Barcelona, he was a founding member of Vectorsoul, a creative studio that works on projects for The World Health Organization and Nickelodeon. After earning his Masters, he went to Raffles Design Institute in Shanghai and lectured in the Visual Communications Department. During that year, he also worked for Mei Wen Ti Productions.

Merideth Melville, President of Zenfilm, says, "Zenfilm is undergoing a tremendous upgrade to its facilities and Luis' addition is a natural part of that process. We wanted to have him on board as the new systems come on line. Luis rounds out our roster of talent. He makes full use of our technology while adding a new creative dimension to Zen. His sense of design and his ability to see the entire project as a whole ensures the end result is exactly what the client expects – actually more than they dreamed."


You can see some of Luis' recent work now in the Tiremax spots in the OiH TV Gallery

Zenfilm is represented on the West Coast by Yvette Lubinsky of Yvette Represents and in the Chicago/Midwest Region by Val Gobos of Gobos Film & Entertainment.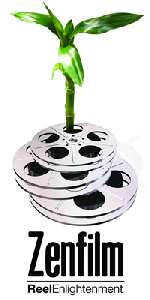 Zenfilm
Top of Page
Copyright © 1999-2011 by FilmMakers.com. All rights reserved.
FilmMakers.com is a division of Media Pro Tech Inc.