America Ferrera in Short Film "3:52," now playing at Cinequest Film Festival Online
---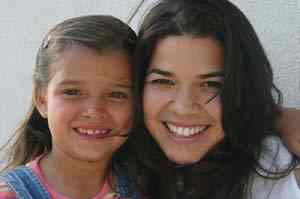 Production Still





3:52 is playing in the Viewer's Competition at the Cinequest Film Festival



We need your VOTE!!

The 11 minute film is about a young woman struggling with alcoholism and the spiritual journey she must embark for recovery.

Please log onto Website: http://www.CinequestOnline.org/

Go to the Viewer's Competition

Do a search for all films and find 3:52

You must watch the entire film in order to vote!!!

and you must register to watch films....just your email address!

Thank you so much for all your help. Cinequest is voted by the Ultimate Film Festival guide as one of the Top Ten Film Festivals.

THANK YOU FOR YOUR SUPPORT!!!

SHAWNA BACA

Website: http://www.Shawnabaca.com/


Top of Page



Copyright © 1999-2011 by FilmMakers.com. All rights reserved.
FilmMakers.com is a division of Media Pro Tech Inc.