Indie Filmmaker Wins American Award
---




Filmmaker and author, Philip Gardiner, from Nottinghamshire, has won the Best Foreign Film Award for his latest movie entitled, The Stone, at the Mountain Film Festival in California.

The Stone was shot at Annesley Hall in Ashfield and features a cast of complete unknowns.

The film is a British Hammer House style horror film and is currently on a festival circuit around the world, including Paris, LA, London, New York and many more, before being released through Reality Films and their Warner Bros. distribution network.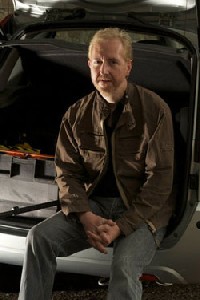 Director, "The Stone"

Gardiner is an author of 12 books in dozens of languages who turned his hand to filmmaking several years ago by making documentaries. The Stone sees him breaking out into features and he can't even go and collect the award because he will be deep into filming his next movie in Staffordshire entitled, Paranormal Haunting: The Curse of the Blue Moon Inn.

For more information see the official website, www.thestonefilm.com.

End
Contact: Michael pralin: michael@real2can.com

Top of Page



Copyright © 2000-2011 by FilmMakers.com. All rights reserved.
FilmMakers.com is a division of Media Pro Tech Inc.