The Writer's Arc Fellowship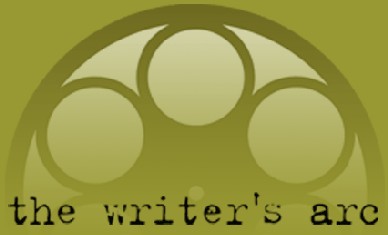 | | |
| --- | --- |
| Deadline | Entry Fee |
| June 30, 2006 | $45 |

Award: $3000

Other Awards/Prizes: See website

The Writer's Arc is a non-profit organization focused on promoting screenwriting as an art form by seeking out undiscovered talent and providing them the financial assistance and practical experience needed as they work toward their goal of becoming successful screenwriters within the entertainment community.

During the program, Fellows are required to attend a minimum of 10 hours a week of office hours to develop their material and improve their writing skills, as well as 4 hours a week of Community events to broaden their industry awareness and experience. Each Fellow will be paid $3,000 with the final installment being paid upon completion of their original screenplay.

The "Arc Hub," the lab-type space which serves as both the creative and collaborative office environment where Program Directors and Fellows can interact, as well as an open forum for lecturers, guest speakers, etc. In the Hub, Fellows have access to work stations, Final Draft©, a script library, printers, copiers and other creature comforts in order to best stimulate and assist their creative process. The most specialized resources are the highly experienced Program Directors, who are a constant presence, available to give advice and insight for all facets of the development process.

In addition to strengthening their writing abilities, The Program will assist each Fellow with the next steps in achieving their personal objectives of becoming an accomplished artist and professional screenwriter upon their completion of the course.

Notification Date: August 18, 2006

Eligibility: No applicant may have earned money as a screenwriter for film or TV for more than $5,000 and cannot have won any prize that has a first look clause.

Rules:
No applicant may have earned money or other consideration as a screenwriter for theatrical films or television, or for the sale of, or sale of an option to, any original story, treatment, screenplay or teleplay for more than $5,000.
Applicants may not have received a screenwriting fellowship or prize that includes a "first look" clause, an option or any other quid pro quo involving the writer's work.
Round One Applicants must submit:
A. A completed application form.
B. The first pages of a script using the characters and
locations announced on October 10th. Genre, time period and plotting are all up to your creation.
Your work should be at least five (5) pages but should not exceed ten (10) pages in screenplay format.
An entry fee of US$45 must accompany applications received by October 24th, an entry fee of US$60 must accompany late applications received between October 25th and October 31st via the online application form. Entry fees will not be refunded.
First Round Regular Submissions are due by October 24th 2005 and Late Submissions are due by October 31st, 2005. Submitted pages will not be returned.
The Second Round Finalists will be notified by email on November 7th, 2005. Those finalists must then submit two (2) copies of an original feature film screenplay, approximately 90-120 pages in length. Submissions must have been written originally in English; translations will not be accepted. Submissions must be the original work of the applicant(s) and may not be based, in whole or in part, on any other fictional or non-fictional material, published or unpublished, produced or unproduced. Entries may, however, be adapted from the applicant's (or applicants') original work, which should be noted on the application form. If the script is based on a true story, historical or contemporary, that should be noted on the title page. Collaborative work, undertaken by no more than two writers, is eligible.

Collaborative screenplays written by three or more writers are not eligible. Separate application forms should be submitted by both collaborators. One should be designated the prime contact for all mailings. Writing partners selected as Fellows will divide the Fellowship stipend equally. The applicant's name, address, phone number or any other identifying information should not appear on the cover, the title page or any other page of the script. Submissions must be postmarked no later than November 18th, 2005.

Submitted scripts will not be returned.
Only one copy, draft or version of any screenplay may be submitted by any entrant or entrants. Under no circumstances will substitutions of either corrected pages or new drafts of the entry screenplays be made.
On December 5th, 2005 the 25 Writer's Arc Finalists will be notified and telephone interviews will be scheduled with the Program Directors for the following week.
TheWriter's Arc Fellows for the Program will be announced and notified on December 19th, 2005. The Fellowship Program will commence on January 17th, 2006 in Los Angeles, California.
Writer's Arc Fellowships may not be held concurrently with other fellowships or any other similar award.

Web Address:
www.writersarc.org
Contact & E-mail:
Ami Vitori
Contact Title:
Co-Founder and Executive Director
Organization:
The Writer's Arc
8332 Melrose Ave.
Los Angeles, CA 90069
United States
Phone: 310.653.9310