Los Angeles International
Short Film Festival Screenplay Competition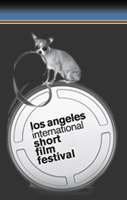 | | |
| --- | --- |
| Deadline | Entry Fee |
| July 17th, 2006 | $30 |

Award:
Other Awards/Prizes: The winner will be awarded a package of goods & services to assist them in completing their film.
Currently entering its ninth year, LA Shorts Fest is dedicated to the celebration and cultivation of the short film. Through a variety of yearlong activities, LA Shorts Fest educates, entertains, and honors those who have mastered the craft of the short film.
Notification Date: August 31, 2006
Eligibility: The Official "Call For Entries" deadline is: July 17th, 2006.

Are you the next Billy Bob Thorton? That short screenplay you've written is dying to be made into a feature! So enter it in the LA Shorts Short Screenplay Competition! The winner receives a package of goods and services to develop that great short screenplay into a brilliant feature script. Writer's Boot Camp and Final Draft are both sponsoring this award! What are you waiting for? Check out our website www.lashortsfest.com for complete information and online entry

Rules:
2006 Short Screenplay Competition Rules
The Screenplay Competition is only open to writers who do not earn a living writing for television or film. Writers who have had a previous screenplay produced and distributed are ineligible. Screenplays must not have been previously optioned, purchased or produced.
Screenplays that have received awards from other competitions over $500 will not be eligible. Screenplays must be the original work of the applicant(s). If based upon a short story, applicant(s) must attach a statement attesting to their rights to make such adaptations. Neither the Festival nor its jurists investigates or attests to the authenticity of an applicant's statement of authorship or rights. If a submission to the screenplay competition involves two or more writers as applicants, the award will be divided equally among them. You may submit more than one screenplay.
We strongly suggest that you register or copyright your screenplay. Each submission must be accompanied by a $30 submission fee PER ENTRY (make check or money order payable to "LA Shorts Fest") and a completed entry form including author(s)' original signature(s) (do not send a photocopy of your signature). Awards are based on overall merit of the entries. (Judges reserve the right not to grant an award).
Format Rules
The script should be in US Motion Picture industry standard screenplay format. To follow standard guidelines for format, consult any popular screenwriting text for assistance. Font size must be 12 point and in Courier or New Courier type. Scripts must be narrative short length (under 30 pages). Pages must be numbered. Pages should be three hole punched, bound between cardstock covers and fastened by two or three metal brads. Pages may be two-sided.
Only the TITLE of the screenplay should appear on the front stock cover (legibly written or typed). A second title page should be included, with TITLE, AUTHOR, AUTHOR'S EMAIL ADDRESS & PHONE NUMBER. As all reading is anonymous, author's name must not appear anywhere else on the script.
Only the TITLE of the screenplay should appear on the front stock cover (legibly written or typed). A second title page should be included, with TITLE, AUTHOR, AUTHOR'S ADDRESS AND PHONE NUMBER. As all reading is anonymous, author's name must not appear anywhere else on the script.


** ENTRY MUST BE RECEIVED BY JULY 17, 2006 **

Web Address:
www.lashortsfest.com
Contact & E-mail:
Lisa Cassandra
Contact Title:
LA Shorts Fest Site Manager
Organization:
LA Shorts Fest
1610 Argyle Ave. #113
Hollywood, CA 90028
United States