Duke City Shootout Filmmaking Competition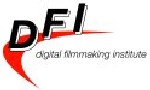 Deadline
Entry Fee

April 15, 2009 (early)
May 15, 2009 (final)

$30 (by 4/15/2009)
$35 (by 05/15/2009)

Award:

Other Awards/Prizes: Best Picture receives the Palm de Grease statuette. Other awards including the Audience Award, Best Actor/Actress, Best Cinematography, Best Set Design, etc. Prizes include software and laptops.

Write an original screenplay of of 12 minutes (12 pages) or less to be produced at the Shootout's expense in Albuquerque, New Mexico.

Writers are encouraged to direct their movies, but are not required to do so. We consider all types of narrative screenplays.

The Shootout will select short scripts to be produced. The Shootout will provide
cast
crew
equipment
producer
roundtrip airfare within the United States and accommodations in Albuquerque.

Notification Date: TBA

Eligibility: Anyone is eligible to submit a screenplay

Rules: Scripts must be 12 pages or less and in an acceptable script format. Entry rules are on the website. Production rules are also available on our website.

Web Address:
www.dukecityshootout.org
Contact & E-mail:
Anthony DellaFlora
Contact Title:
Co-executive director
Organization:

Digital Filmmaking Institute
P.O. Box 37080
Albuquerque, NM 87176
United States
Phone: 505.255.1991