Chicago ScriptWorks:
Cinematic Storytelling Onstage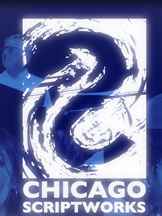 Deadline
Entry Fee
May 01 - July 31, 2009 (early)
Aug 01 - September 01, 2009 (late)
$30 feature/$15 Short

Award: Chicago ScriptWorks staged reading inclusion.
Other Awards/Prizes: Inclusion in the 2009 Chicago ScriptWorks staged screenplay reading series. Benefits include: public forum & record, Q&A session with the audience, written audience feedback, an audio recording of the reading. All entrants will receive feedback on their submissions.
Chicago ScriptWorks (CSW)produces staged readings of original screenplays in order to create a public forum for new works and fresh voices, and to provide the critical feedback necessary to help the screenwriter polish his story. CSW is a valuable process for writers; it allows the creative visionary to hear her words read aloud by professional actors before live audience, in order to work with her vision on new levels. Staged screenplay readings are wonderful opportunities for screenwriters to sit back and detach themselves from their work--perhaps for the first time--and hear what truly works or doesn't work with their scripts.
Notification Date: December 01 2009.
Eligibility: All winners must be able to travel to Chicago for the reading.
Rules: Chicago ScriptWorks will consider feature-length screenplays of any genre.