All Access Screenwriting Competition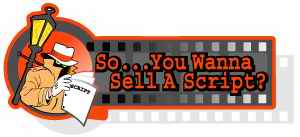 Deadline
Entry Fee
September 30, 2008
December 15, 2008
$40 (by 9/30/08)
$50 (by 12/15/08)

Award: Cash Prizes.

Other Awards/Prizes: Submission to participating studios, agencies, managers and production companies (full list on website); Screenwriting Software Packages.

The All Access Screenwriting Competition has been started to give deserving writers access to the doors of Hollywood.

Notification Date: March 01, 2009.

Eligibility: Writers Over 18.

Rules: See Website for Rules.

Web Address:
www.soyouwannasellascript.com
Contact & E-mail:
Angela Bond
Contact Title:
Contest Coordinator
Organization:
All Access Screenwriting Competition
13428 Maxella Ave, #501
Los Angeles, CA 90292
United States
Phone: 800.530.9827
Fax: 714.242.1749