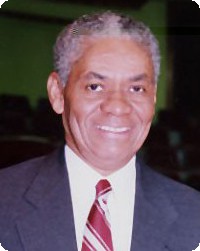 Los Angeles - Screen Actors Guild National Executive Director/CEO A. Robert Pisano and National Director of Affirmative Action/Diversity Angel Rivera announced today the appointment of Donald C. Richards as Associate National Director of Affirmative Action/Diversity, effective January 8. Mr. Richards will report to Rivera in Hollywood and will be based in the Guild's New York office.

Richards' appointment underscores SAG's long-standing dedication to inclusiveness. In conjunction with Rivera, Richards will develop and promote educational programs, conferences, workshops and symposia designed to raise industry awareness regarding diversity in television, film, and commercial programming. He will assist in overseeing EEO/ADA compliance and the enforcement of all SAG non-discrimination contract provisions. "Don's reputation as a diversity pioneer in the advertising industry is well-known. His vast experience and industry contacts will prove invaluable to our efforts to serve all our members," stated Rivera.

Richards has more than 30 years experience in the advertising agency industry. He spent a total of 22 years with Leo Burnett Worldwide, one of the world's largest global ad agencies, where he became the company's first African American Vice-President and worked in Account Management serving major clients such as Proctor & Gamble, McDonald's, Pillsbury and United Airlines. Richards also served as Senior Vice President, Management Supervisor and member of the Board at the Marschalk Company in New York (currently Lowe & Partners) where he supervised client businesses including brands from the Coca-Cola Company. He also worked at DDB Needham as Senior Vice President, Management Representative on all of the Anheuser-Busch business at the agency. In 1990, he returned to Leo Burnett Worldwide, as Senior Vice President / Director of Resource Development to head up their global diversity efforts.

Richards joins SAG from his position of President of D.C. Richards & Associates, a consulting firm specializing in multicultural marketing, management, workforce and vendor strategies and tactics, where he spent considerable time working on the U.S. Army business. A Chicago native, he earned both his Bachelor and Master of Arts Degrees in Anthropology and History from the University of Chicago. He serves on the Board of Directors of the Ernest Hemingway Foundation.

The Screen Actors Guild has a long history of advocating equal access to employment for all its members, regardless of their gender, ethnicity, age or physical ability. This history includes collecting and publishing casting data statistics provided by SAG signatory producers, educating decision-makers through symposia, studies and face-to-face meetings, and publishing directories and other resources for casting professionals, and increasing access for performers with disabilities, seniors, women and African-American, Latino-American, Asian/Pacific-American, and Native-American performers to casting directors.