Partners & Sponsors




Register your script
FilmMakers Magazine


Click to join writingcontests
Prizes

EMERGING ARTIST
AWARD FOR
BEST ENTRY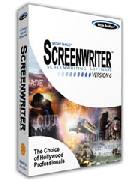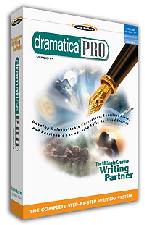 "We at Write Brothers are extremely happy to be partnered with American Gem in their quest to find the American Gem Short Screenplay Competition."
--Chris Huntley, Vice President—Write Brothers


CASH PRIZE
1ST PLACE WINNER RECEIVES EMERGING ARTIST AWARD FOR BEST SHORT STORY OF THE YEAR.
TOP 3 WIN WRITING SOFTWARE (Dramatica Pro***) FROM WRITE BROTHERS.
TOP 3 WILL EACH RECEIVE EMERGING ARTIST CERTIFICATE AWARD.
***Dramatica Pro software is a creative writing partner to write a Short Story and Create great characters. Plan your plot from start to finish. Dramatica Pro blasts away those writer's blocks. Dramatica Pro is the only story development software to receive four stars from Writer's Digest magazine.
*EMERGING ARTIST CERTIFICATE AWARD, DIGITAL FORMAT


Structure your plot
Answer Dramatica's questions about your characters and plot. This narrows down the possible ways of telling your story to the one that best expresses your vision.

Illustrate your story
Use your story to write specific examples of character arc, story goal, plot points, theme, and conflict. At the click of a button, see how your story's scenes compare to examples of history's greatest writers.

Create Scenes
Weave together all the parts of your story to create that great Novel. Determine how elements of character, plot, and theme will be revealed to your audience. Place your examples into specific Acts, Scenes, or Chapters. Use this plot outline to write a killer first draft.

Mac and PC Friendly
Dramatica Pro works equally well on PC and Macs.


Thousands of novelists, screenwriters, playwrights, and fiction writers use Dramatica Pro to perfect their story.
SHORT STORY WRITING SUBMISSION GUIDELINES
This short story writing competition is open to all writers worldwide

except all employees, directors, associates, the immediate families of American Gem, Filmmakers Magazine, Media Pro Tech Inc., Filmmakers.com, Write Brothers, all the affiliates and/or sponsors.
You have supplied truthful and accurate information in your entry form.
The manuscript that you have submitted is yours, you own full copyright, free and clear of any interests, and the material is original to you.
You understand that many stories and ideas are similar in some ways, and although many stories or ideas are different, they may share a common theme.
All entrants agree that neither the judges, the sponsors. the partners or the affiliates mentioned on the Filmmakers.com site or any other site/publication, in association with said contest, will be held responsible for any and/or all disputes between you and American Gem Literary Festival.
No theme or genre restrictions.
All submitted material must be written in the English language.
Your name must NOT appear anywhere on the the manuscript as judging is anonymous. Name and other details may appear on the cover page.
Your Short story manuscript submission must be no longer than 50 pages, neatly typed copy of the manuscript (digital) with pages numbered consecutively from beginning to end, double-spaced, to a maximum of 12,500 words.
Must have 1" margins.
Collaborative work is eligible, but each writer must fill Entry Form individually. The writers are responsible for the distribution of the contest prize (s).
Submitted manuscript must not have been previously optioned or sold to market or to a film producer. It is preferable if the manuscript has not yet been adapted to screenplay.
Short Story must not have been previously published.

"Published" means a work of fiction or non fiction that has been published or distributed, in part or whole, in paper or electronic format or in any other medium, EXCLUDING, self-published works.

Multiple entries are permissible, but each entry must be accompanied by an Entry Form and an entry fee.
Once short story has been entered, no substitutions of new drafts or corrected pages will be considered. You may submit a revised draft of your short story as a new submission, fill in an entry form and pay the appropriate entry fee.
Writers under the age of 18 years old must sign the Entry Form and have a parent or guardian sign the Entry Form.
Method of submission of your entry is via online.
Pay your entry fee online.
NO REFUNDS for any reason; entry fees are nonrefundable.
American Gem Literary Festival reserves the right to extend the deadline.
Contest applicants must accept without reservation the decisions rendered by the jurors and no correspondence nor discussion will be entered into.
Applicant must not have won a fellowship or writing contest that includes a "first look" clause.
Writer understands and accepts without reservation that he/she/ is an independent contractor and American Gem/Write Brothers are not responsible for withholding any taxes or payments to any government agency, at any level, be it state, local or federal.
Writer understands that it is his/her sole responsibility to register Material with the U.S. Copyright Office and/or with the Writer's Guild of America or the appropriate agency in his/her/your country.
You have retained at least one copy of the submitted material, and you understand that all material we receive cannot and will not be returned under any circumstances.
Failure to adhere to the Contest rules will result in disqualification and forfeiture of entry fee.

I want to say that we have been in initial contact with Fox regarding Frijolito, Go! and would like to thank you very much for opening that door.

Tony Mosher and Mitch Larson
My journey with American Gem has done so much for helping me realize my own dream. I feel like I can make it, writing for a living... After I completed The Gardener, I felt that the script actually had a voice. I researched online for the best short screenplay contest. You guys are it!
Musa Jackson
Angela's Decision," has been produced in Australia by award-winning director Mat King. It is now making the film festival rounds in 2007. It has received a Gold ACS Award for Best Cinematography from the Australian Cinematographers Society. It received Honorable Mention in the George Lindsey UNA Film Festival for Best Feature. One of the film's songs, "Run To Nowhere," composed by Christopher Slaski, was a finalist in the Garden State Film Festival's film music competition. And it's on to the Phoenix Film Festival next. Hopefully, this is just the beginning for the film. (In some festivals it is considered a short and in some it's a feature due to its length of 48 minutes.) Thank you for your competition. It really does mean a lot to screenwriters to receive recognition, which in my case resulted in getting the script produced.
Gena Ellis
American Gem's intentions are genuine. Few contests honor the short script form the way they do. They don't present themselves as a "fly-by-night" kind of organization by any means. And to have the chance to compete and have your short produced is too good to pass up.
Angie M. Comer

Early Deadline: February 28th
Entry fee per short story if 20 pages or less (up to 5,000 words) is $21 (U.S.) (students: $15**)

Entry fee per short story if 21 pages or more (from 5,001 up to no more than 12,500 words) is $25 (U.S.) ($18 to students**)
Regular Deadline: April 30th
Entry fee per short story if 20 pages or less (up to 5,000 words) is $23 (U.S.) (students: $17**)

Entry fee per short story if 21 pages or more (from 5,001 up to no more than 12,500 words) is $27 (U.S.) ($20 to students**)
Late Deadline: June 30th
Entry fee per short story if 20 pages or less (up to 5,000 words) is $26 (U.S.) (students: $19**)

Entry fee per short story if 21 pages or more (from 5,001 up to no more than 12,500 words) is $29 (U.S.) ($22 to students**)
Final Deadline: July 31st
Entry fee per short story if 20 pages or less (up to 5,000 words) is $28 (U.S.) (students: $22**)

Entry fee per short story if 21 pages or more (from 5,001 up to no more than 12,500 words) is $31 (U.S.) ($25 to students**)
Notification date: First round notified on or by 10/31/2017.

ACCEPTABLE METHOD OF PAYMENT





Use your credit card or bank account (where available).

ENTER YOUR SHORT STORY TODAY!

Contact: Jennifer Brooks