From www.filmmakers.com


Music
48TH ANNUAL GRAMMY® NOMINATIONS SPOTLIGHT
By The Recording Academy
Jan 6, 2006, 20:20



48TH ANNUAL GRAMMY® NOMINATIONS SPOTLIGHT
DIVERSE COLLABORATIONS, MULTIPLE GENRES WITHIN THE TOP CATEGORIES, AND MUSIC THAT SPANS GENERATIONS

MARIAH CAREY, JOHN LEGEND AND KANYE WEST LEAD NOMS WITH EIGHT;
50 CENT, BEYONCÉ KNOWLES, AND STEVIE WONDER GARNER SIX EACH;
MISSY ELLIOTT, ALICIA KEYS, BRUCE SPRINGSTEEN, GWEN STEFANI AND U2 EACH RECEIVE FIVE; COMMON, DESTINY'S CHILD, JERMAINE DUPRI,
FOO FIGHTERS, GORILLAZ, NEPTUNES, BRAD PAISLEY, PHIL TAN, AND
GRETCHEN WILSON EARN FOUR

MARIAH CAREY, PAUL MCCARTNEY, GWEN STEFANI, U2, AND KANYE WEST BATTLE FOR ALBUM OF THE YEAR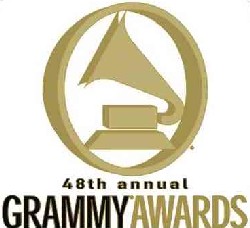 New York, NY -- Nominations for the 48th Annual GRAMMY® Awards were announced today by The Recording Academy® reflecting a year in which multiple genres were represented in top categories, collaborations were numerous and diverse, and newer up-and-comers were nominated alongside more established, legendary artists. The nominations were announced at Gotham Hall in New York City and the event was attended by national and international media, as well as key music industry executives. Artists reading nominations this morning included Natasha Bedingfield, Big & Rich, Mariah Carey, Chad Kroeger (Nickelback), John Legend, Patti LaBelle, Carly Simon, Sway, and CeCe Winans. The 48th Annual GRAMMY Awards will be held on Wednesday, Feb. 8, 2006, at STAPLES Center in Los Angeles and once again will be broadcast live in high-definition TV and 5.1 surround sound on CBS from 8 – 11:30 p.m. (ET/PT).


Category 1 - Record Of The Year


(Award to the Artist and to the Producer(s), Recording Engineer(s) and/or
Mixer(s), if other than the artist.)


We Belong Together

Mariah Carey

Mariah Carey, Jermaine Dupri & Manuel Seal, producers; Brian Garten, John
Horesco IV & Phil Tan, engineers/mixers

Track from: The Emancipation Of Mimi

[Island Records]






Feel Good Inc.

Gorillaz Featuring De La Soul

Cox, Danger Mouse, Dring & Gorillaz, producers; Jason Cox, Danger Mouse &
Gorillaz, engineers/mixers

[Virgin]






Boulevard Of Broken Dreams

Green Day

Rob Cavallo & Green Day, producers; Chris Lord-Alge & Doug McKean,
engineers/mixers

Track from: American Idiot

[Reprise]






Hollaback Girl

Gwen Stefani

The Neptunes, producers; Andrew Coleman & Phil Tan, engineers/mixers

Track from: Love. Angel. Music. Baby.

[Interscope Records]






Gold Digger

Kanye West Jon Brion & Kanye West, producers; Tom Biller, Andrew Dawson,
Mike Dean & Anthony Kilhoffer & Ken Lewis, engineers/mixers

Track from: Late Registration

[Roc-A-Fella]








Category 2 - Album Of The Year

(Award to the Artist(s) and to the Album Producer(s), Recording Engineer(s)/Mixer(s)
& Mastering Engineer(s), if other than the artist.)


The Emancipation Of Mimi

Mariah Carey

Mariah Carey, Bryan Michael Cox, Eric "Cire" Crawford, Jermaine Dupri,
Young Genius, Scram Jones, The Legendary Traxster, LROC, The Neptunes, James
Poyser, Manuel Seal, Kanye West & James "Big Jim" Wright, producers; Dana
Jon Chappelle, Andrew Coleman, Jermaine Dupri, Bryan Frye, Brian Garten,
John Horesco IV, Manny Marroquin, Mike Pierce, Phil Tan & Pat "Pat 'Em Down"
Viala, engineers/mixers; Herb Powers, mastering engineer

[Island Records]






Chaos And Creation In The Backyard

Paul McCartney

Nigel Godrich, producer; Darrell Thorp, engineer/mixer; Alan Yoshida,
mastering engineer

[Capitol Records]






Love. Angel. Music. Baby.

Gwen Stefani

Andre 3000, Dallas Austin, Dr. Dre, Nellee Hooper, Jimmy Jam, Tony Kanal,
Terry Lewis, The Neptunes, Linda Perry & Johnny Vulture, producers; Andre
3000, Andrew Coleman, Greg Collins, Ian Cross, Dr. Dre, John Frye, Simon
Gogerly, Mauricio "Veto" Iragorri, Matt Marrin, Colin "Dog" Mitchell, Pete
Novak, Ian Rossiter, Rick Sheppard, Mark "Spike" Stent, Phil Tan & Johnny
Vulture, engineers/mixers; Brian "Big Bass" Gardner, mastering engineer

[Interscope Records]






How To Dismantle An Atomic Bomb

U2

Brian Eno, Flood, Daniel Lanois, Jacknife Lee, Steve Lillywhite & Chris
Thomas, producers; Greg Collins, Flood, Carl Glanville, Simon Gogerly,
Nellee Hooper, Jacknife Lee & Steve Lillywhite, engineers/mixers; Arnie
Acosta, mastering

engineer

[Interscope Records]






Late Registration

Kanye West

Jon Brion, Warryn "Baby Dubb" Campbell, Just Blaze, Devo Springsteen &
Kanye West, producers; Craig Bauer, Tom Biller, Andrew Dawson, Mike Dean,
Anthony Kilhoffer, Ken Lewis, Manny Marroquin, Richard Reitz & Brian Sumner,
engineers/mixers; Vlado Meller, mastering engineer

[Roc-A-Fella]










Category 3 - Song Of The Year

(A Songwriter(s) Award. A song is eligible if it was first released or if
it first achieved prominence during the Eligibility Year. (Artist names appear
in parenthesis.) Singles or Tracks only.)


Bless The Broken Road

Bobby Boyd, Jeff Hanna & Marcus Hummon, songwriters (Rascal Flatts)

Track from: Feels Like Today

[Lyric Street Records; Publishers: Careers-BMG Music, Floyd's Dream Music,
Jeff Diggs Music.]






Devils & Dust

Bruce Springsteen, songwriter (Bruce Springsteen)

Track from: Devils & Dust

[Columbia Records; Publisher: Bruce Springsteen.]



Ordinary People

W. Adams & J. Stephens, songwriters (John Legend)

Track from: Get Lifted

[Getting Out Our Dreams/Sony Urban Music/Columbia; Publishers: John Legend
Publishing, Will.I.Am Music, Cherry River Music.]






Sometimes You Can't Make It On Your Own

U2, songwriters (U2)

Track from: How To Dismantle An Atomic Bomb

[Interscope Records; Publisher: Universal Music Publishing.]






We Belong Together

J. Austin, M. Carey, J. Dupri & M. Seal, songwriters; (D. Bristol, K.
Edmonds, S. Johnson, P. Moten, S. Sully & B. Womack, songwriters) (Mariah
Carey)

Track from: The Emancipation Of Mimi

[Island; Pubs: Rye Songs, Shaniah Cymone Music, EMI April, Seal Music, BMG
Songs, Naked Under My Clothes, Ballads by Design, Chrysalis Music, Sony/ATV
Songs, Hip Chic Music, Mister Johnson's Jams, Warner-Tamerlane Pub., Abkco
Music.]










Category 4 - Best New Artist

(For a new artist who releases, during the Eligibility Year, the first
recording which establishes the public identity of that artist.)


Ciara








Fall Out Boy








Keane








John Legend








SugarLand












Category 5 - Best Female Pop Vocal Performance


(For a solo vocal performance. Singles or Tracks only.)


It's Like That

Mariah Carey

Track from: The Emancipation Of Mimi

[Island Records]






Since U Been Gone

Kelly Clarkson

Track from: Breakaway

[RCA Records]






Good Is Good

Sheryl Crow

Track from: Wildflower

[A&M Records]






I Will Not Be Broken

Bonnie Raitt

Track from: Souls Alike

[Capitol Records]






Hollaback Girl

Gwen Stefani

Track from: Love. Angel. Music. Baby.

[Interscope Records]










Category 6 - Best Male Pop Vocal Performance


(For a solo vocal performance. Singles or Tracks only.)


Sitting, Waiting, Wishing

Jack Johnson

Track from: In Between Dreams

[Brushfire Records/Universal Records]






Fine Line

Paul McCartney

Track from: Chaos And Creation In The Backyard

[Capitol Records]






Walk On By

Seal

Track from: Best: 1991-2004

[Warner Brothers]






Lonely No More

Rob Thomas

Track from: ...Something To Be

[Melisma/Atlantic]






From The Bottom Of My Heart

Stevie Wonder

Track from: A Time To Love

[Motown Records]








Category 7 - Best Pop Performance By A
Duo Or Group With Vocal

(For established duos or groups, with vocals. Singles or Tracks only.)


Don't Lie

The Black Eyed Peas

Track from: Monkey Business

[A&M Records]






Mr. Brightside

The Killers

Track from: Hot Fuss

[Island Records]






More Than Love

Los Lonely Boys

Track from: Los Lonely Boys

[Or Music/Epic Records]






This Love

Maroon 5

Track from: Live - Friday The 13th

[Octone Records/J Records]






My Doorbell

The White Stripes

Track from: Get Behind Me Satan

[Third Man Records/V2 Records]








Category 8 - Best Pop Collaboration
With Vocals

(For a collaborative performance, with vocals, by artists who do not
normally perform together. Singles or Tracks only.)


Gone Going

The Black Eyed Peas & Jack Johnson

Track from: Monkey Business

[A&M Records]






Virginia Moon

Foo Fighters Featuring Norah Jones

Track from: In Your Honor

[RCA Records]






Feel Good Inc.

Gorillaz Featuring De La Soul

Track from: Demon Days

[Virgin Records]






A Song For You

Herbie Hancock Featuring Christina Aguilera

Track from: Possibilities

[Starbucks Hear Music/Hancock Music/Vector Recordings]






A Time To Love

Stevie Wonder Featuring India.Arie

Track from: A Time To Love

[Motown Records]








Category 9 - Best Pop Instrumental
Performance

(For solo, duo, group or collaborative performances, without vocals.
Singles or Tracks only.)


In Our Time

Burt Bacharach & Chris Botti

Track from: At This Time

[Columbia Records]






T-Jam

George Duke

Track from: Duke

[BPM Records]






Gelo Na Montanha

Herbie Hancock Featuring Trey Anastasio

Track from: Possibilities

[Starbucks Hear Music/Hancock Music/Vector Recordings]






Agave

Daniel Lanois

Track from: Belladonna

[Anti]






Caravan

Les Paul

Track from: American Made, World Played

[Capitol Records]








Category 10 - Best Pop Instrumental
Album

(For albums containing 51% or more playing time of INSTRUMENTAL tracks.)


At This Time

Burt Bacharach

[Columbia Records]






Bloom

Eric Johnson

[Favored Nations]






Naked Guitar

Earl Klugh

[Koch Records]






Belladonna

Daniel Lanois

[Anti]






Flipside

Jeff Lorber

[Narada Jazz]








Category 11 - Best Pop Vocal Album


(For albums containing 51% or more playing time of VOCAL tracks.)


Extraordinary Machine

Fiona Apple

[Epic Records/Clean Slate]






Breakaway

Kelly Clarkson

[RCA Records]






Wildflower

Sheryl Crow

[A&M Records]






Chaos And Creation In The Backyard

Paul McCartney

[Capitol Records]






Love. Angel. Music. Baby.

Gwen Stefani

[Interscope Records]








Category 12 - Best Dance Recording


(For solo, duo, group or collaborative performances. Vocal or Instrumental.
Singles or tracks only.)


Galvanize

The Chemical Brothers Featuring Q-Tip

The Chemical Brothers, producers; The Chemical Brothers & Steve Dub,
mixers

Track from: Push The Button

[Astralwerks]






Say Hello

Deep Dish

Ali "Dubfire" Shirazinia & Sharam Tayebi, producers; Deep Dish & Matt
Nordstrom,

mixers

[Thrive Records]






Wonderful Night

Fatboy Slim & Lateef

Fatboy Slim, producer; Simon Thornton, mixer

Track from: Palookaville

[Astralwerks]






Daft Punk Is Playing At My House

LCD Soundsystem

The DFA, producers; The DFA & Andy Wallace, mixers

Track from: LCD Soundsystem

[DFA Records/Capitol Records]






I Believe In You

Kylie Minogue

Babydaddy & Jake Shears, producers; Jeremy Wheatly, mixer

Track from: Ultimate Kylie

[Capitol Records]






Guilt Is A Useless Emotion

New Order

New Order & Stuart Price, producers; New Order & Stuart Price, mixers

Track from: Waiting For The Sirens' Call

[Warner Bros. Records]








Category 13 - Best Electronic/Dance
Album

(For vocal or instrumental albums. Albums only.)


Push The Button

The Chemical Brothers

[Astralwerks]






Human After All

Daft Punk

[Virgin Records]






Palookaville

Fatboy Slim

[Astralwerks]






Minimum-Maximum

Kraftwerk

[Astralwerks]






LCD Soundsystem

LCD Soundsystem

[DFA Records/Capitol Records]








Category 14 - Best Traditional Pop
Vocal Album

(For albums containing 51% or more playing time of VOCAL tracks.)


The Art Of Romance

Tony Bennett

[RPM Records/Columbia Records]






It's Time

Michael Bublé

[143 Records/Reprise]






Isn't It Romantic

Johnny Mathis

[Columbia Records]






Moonlight Serenade

Carly Simon

[Columbia Records]






Thanks For The Memory...The Great American Songbook Volume IV

Rod Stewart

[J Records]








Category 15 - Best Solo Rock Vocal
Performance

(For a solo vocal performance. Singles or Tracks only.)


Revolution

Eric Clapton

Track from: Back Home

[Reprise/Duck]






Shine It All Around

Robert Plant

Track from: Mighty ReArranger

[Sanctuary]






Devils & Dust

Bruce Springsteen

Track from: Devils & Dust

[Columbia Records]






This Is How A Heart Breaks

Rob Thomas

Track from: ...Something To Be

[Melisma/Atlantic Records]






The Painter

Neil Young

Track from: Prairie Wind

[Reprise Records]








Category 16 - Best Rock Performance By
A Duo Or Group With Vocal

(For duo, group or collaborative performances, with vocals. Singles or
Tracks only.)


Speed Of Sound

Coldplay

Track from: X&Y

[Capitol]






Best Of You

Foo Fighters

Track from: In Your Honor

[RCA Records]






Do You Want To

Franz Ferdinand

Track from: You Could Have It So Much Better

[Domino]






All These Things That I've Done

The Killers

Track from: Hot Fuss

[Island Records]






Sometimes You Can't Make It On Your Own

U2

Track from: How To Dismantle An Atomic Bomb

[Interscope Records]








Category 17 - Best Hard Rock
Performance

(For solo, duo, group or collaborative performances, with vocals. Singles
or Tracks only.)


Doesn't Remind Me

Audioslave

Track from: Out Of Exile

[Interscope/Epic Records]






The Hand That Feeds

Nine Inch Nails

Track from: With Teeth

[nothing/Interscope Records]






Tin Pan Valley

Robert Plant

Track from: Mighty ReArranger

[Sanctuary]






Little Sister

Queens Of The Stone Age

Track from: Lullabies To Paralyze

[Interscope Records]






B.Y.O.B.

System Of A Down

Track from: Mezmerize

[Columbia Records]








Category 18 - Best Metal Performance


(For solo, duo, group or collaborative performances, with vocals. Singles
or Tracks only.)


The Great Satan

Ministry

Track from: Rantology

[Sanctuary]






Determined

Mudvayne

Track from: Lost And Found

[Epic]






Mein Teil

Rammstein

Track from: Reise, Reise

[Republic/Universal]






What Drives The Weak

Shadows Fall

Track from: The War Within

[Century Media Records]






Before I Forget

Slipknot

Track from: Vol. 3: (The Subliminal Verses)

[Roadrunner Records]








Category 19 - Best Rock Instrumental
Performance

(For solo, duo, group or collaborative performances, without vocals.
Includes Rock, Hard Rock and Metal. Singles or Tracks only.)


Beat Box Guitar

Adrian Belew

Track from: Side One

[Sanctuary]






Birds Of Prey

Stewart Copeland

Track from: Orchestralli

[Ponderosa]






69 Freedom Special

Les Paul & Friends

Track from: American Made World Played

[Capitol Records]






Mercy

Joe Perry

Track from: Joe Perry

[Columbia Records]






Lotus Feet

Steve Vai

Track from: Real Illusions: Reflections

[Epic/Red Ink]








Category 20 - Best Rock Song


(A Songwriter(s) Award. Includes Rock, Hard Rock & Metal songs. For Song
Eligibility Guidelines see Category #3. (Artist names appear in parenthesis.)
Singles or Tracks only.)


Best Of You

Foo Fighters, songwriters (Foo Fighters)

Track from: In Your Honor

[RCA Records; Publishers: M.J.-Twelve Music, I Love The Punk Rock Music,
Living Under A Rock Music, Flying Earform Music.]






Beverly Hills

Rivers Cuomo, songwriter (Weezer)

Track from: Make Believe

[Geffen Records; Publisher: E.O. Smith Music.]






City Of Blinding Lights

U2, songwriters (U2)

Track from: How To Dismantle An Atomic Bomb

[Interscope Records; Publisher: Universal Music Publishing.]






Devils & Dust

Bruce Springsteen, songwriter (Bruce Springsteen)

Track from: Devils & Dust

[Columbia Records; Publisher: Bruce Springsteen.]






Speed Of Sound

Guy Berryman, Jon Buckland, Will Champion & Chris Martin, songwriters (Coldplay)

Track from: X&Y

[Capitol; Publisher: BMG Songs.]








Category 21 - Best Rock Album


(Vocal or Instrumental. Includes Hard Rock and Metal.)


X&Y

Coldplay

[Capitol Records]






In Your Honor

Foo Fighters

[RCA Records]






A Bigger Bang

The Rolling Stones

[Virgin Records]






How To Dismantle An Atomic Bomb

U2

[Interscope Records]






Prairie Wind

Neil Young

[Reprise Records]








Category 22 - Best Alternative Music
Album

(Vocal or Instrumental.)


Funeral

The Arcade Fire

[Merge Records]






Guero

Beck

[Interscope Records]






Plans

Death Cab For Cutie

[Atlantic Records]






You Could Have It So Much Better

Franz Ferdinand

[Domino]






Get Behind Me Satan

The White Stripes

[Third Man/V2 Records]








Category 23 - Best Female R&B Vocal
Performance

(For a solo vocal performance. Singles or Tracks only.)


1 Thing

Amerie

Track from: Touch

[Columbia Records]






Wishing On A Star

Beyoncé

Track from: Roll Bounce (Various Artists)

[Music World/Sanctuary Urban]






We Belong Together

Mariah Carey

Track from: The Emancipation Of Mimi

[Island Records]






Free Yourself

Fantasia

Track from: Free Yourself

[J Records]






Unbreakable

Alicia Keys

Track from: Unplugged

[J Records]








Category 24 - Best Male R&B Vocal
Performance

(For a solo vocal performance. Singles or Tracks only.)


Creepin'

Jamie Foxx

Track from: So Amazing - An All Star Tribute To Luther Vandross (Various
Artists)

[J Records]






Ordinary People

John Legend

Track from: Get Lifted

[Getting Out Our Dreams/Sony Urban Music/Columbia]






Let Me Love You

Mario

Track from: Turning Point

[J Records]






Superstar

Usher

Track from: So Amazing - An All Star Tribute To Luther Vandross (Various
Artists)

[J Records]






So What The Fuss

Stevie Wonder

[Motown]








Category 25 - Best R&B Performance By
A Duo Or Group With Vocals

(For duo, group or collaborative performances, with vocals. Singles or
Tracks only.)


So Amazing

Beyoncé & Stevie Wonder

Track from: So Amazing - An All Star Tribute To Luther Vandross (Various
Artists)

[J Records]






Cater 2 U

Destiny's Child

Track from: Destiny Fulfilled

[Columbia Records, Sony Urban]






If This World Were Mine

Alicia Keys Featuring Jermaine Paul

Track from: So Amazing - An All Star Tribute To Luther Vandross (Various
Artists)

[J Records]






So High

John Legend Featuring Lauryn Hill

[Getting Out Our Dreams/Sony Urban Music/Columbia]






How Will I Know

Stevie Wonder Featuring Aisha Morris

Track from: A Time To Love

[Motown Records]








Category 26 - Best Traditional R&B
Vocal Performance

(For solo, duo, group or collaborative performances, with vocals. Singles
or Tracks only.)


Mine Again

Mariah Carey

Track from: The Emancipation Of Mimi

[Island Records]






Summertime

Fantasia

Track from: Free Yourself

[J Records]






A House Is Not A Home

Aretha Franklin

Track from: So Amazing - An All Star Tribute To Luther Vandross (Various
Artists)

[J Records]






If I Was Your Woman

Alicia Keys

Track from: Unplugged

[J Records]






Stay With You

John Legend

Track from: Get Lifted

[Getting Out Our Dreams/Sony Urban Music/Columbia]






Category 27 - Best Urban/Alternative
Performance

(For solo, duo, group or collaborative performances, with vocals. Singles
or Tracks only.)


SupaStar

Floetry

[Geffen]






Dirty Harry

Gorillaz Featuring Bootie Brown

Track from: Demon Days

[Virgin Records]






Dust

Van Hunt

Track from: Van Hunt

[Capitol]






Welcome To Jamrock

Damian Marley

Track from: Welcome To Jamrock

[Tuff Gong/Universal]






Ghetto Rock

Mos Def

Track from: The New Danger

[Geffen]








Category 28 - Best R&B Song


(A Songwriter(s) Award. For Song Eligibility Guidelines see Category #3.
(Artist names appear in parenthesis.) Singles or Tracks only.)


Cater 2 U

Rodney Jerkins, Beyoncé Knowles, Ricky Lewis, Kelly Rowland, Robert
Waller & Michelle Williams, songwriters (Destiny's Child)

Track from: Destiny Fulfilled

[Columbia Records; Publishers: Sony/ATV Tunes, Beyoncé Publishing, Kelendria
Music Publishing, Michelle MW Publishing, EMI Blackwood Music, Rodney
Jerkins Productions, International Music Publishing, Notting Dale Songs.]







Free Yourself

Craig Brockman, Missy Elliott & Nisan Stewart, songwriters (Fantasia)

Track from: Free Yourself

[J Records; Publishers: Mass Confusion Music, WB Music/CraigMan Music,
Dimensional Music of 1091/Nisan's Music, Universal Music Publishing.]






Ordinary People

W. Adams & J. Stephens, songwriters (John Legend)

Track from: Get Lifted

[Getting Out Our Dreams/Sony Urban Music/Columbia; Publishers: John Legend
Publishing, Will.I.Am Music, Cherry River Music.]






Unbreakable

Garry DeWayne Glenn, Alicia Keys, Harold Lily & Kanye West, songwriters
(Alicia Keys)

Track from: Unplugged

[J Records]






We Belong Together

J. Austin, M. Carey, J. Dupri & M. Seal, songwriters; (D. Bristol, K.
Edmonds, S. Johnson, P. Moten, S. Sully & B. Womack, songwriters)
(Mariah Carey)

Track from: The Emancipation Of Mimi

[Island; Publishers: Rye Songs, Shaniah Cymone Music, EMI April, Seal Music,
BMG Songs, Naked Under My Clothes, Ballads by Design, Chrysalis Music,
Sony/ATV Songs, Hip Chic Music, Mister Johnson's Jams, Warner-Tamerlane,
Abkco Music.]








Category 29 - Best R&B Album


(For albums containing 51% or more playing time of VOCAL tracks.)


Illumination

Earth, Wind And Fire

[Sanctuary]






Free Yourself

Fantasia

[J Records]






Unplugged

Alicia Keys

[J Records]






Get Lifted

John Legend

[Getting Out Our Dreams/Sony Urban Music/Columbia]






A Time To Love

Stevie Wonder

[Motown Records]








Category 30 - Best Contemporary R&B
Album

(For albums containing 51% or more playing time of VOCAL tracks.)


Touch

Amerie

[Columbia Records/Sony Urban]






The Emancipation Of Mimi

Mariah Carey

[Island Records]






Destiny Fulfilled

Destiny's Child

[Columbia Records]






Turning Point

Mario

[J Records]






O

Omarion

[Epic]








Category 31 - Best Rap Solo
Performance

(For a solo Rap performance. Singles or Tracks only.)


Testify

Common

Track from: Be

[Geffen]






Mockingbird

Eminem

Track from: Encore

[Aftermath/Shady/Interscope Records]






Disco Inferno

50 Cent

Track from: The Massacre

[Shady/Aftermath/Interscope Records]






Number One Spot

Ludacris

Track from: The Red Light District

[Def Jam South]






U Don't Know Me

T.I.

Track from: Urban Legend

[Grand Hustle/Atlantic]






Gold Digger

Kanye West

Track from: Late Registration

[Roc-A-Fella]








Category 32 - Best Rap Performance By
A Duo Or Group

(For duo, group or collaborative performances of Rap only. Singles or
Tracks only.)


Don't Phunk With My Heart

The Black Eyed Peas

Track from: Monkey Business

[A&M Records]






The Corner

Common Featuring The Last Poets

Track from: Be

[Geffen]






Encore

Eminem Featuring Dr. Dre & 50 Cent

Track from: Encore

[Aftermath/Shady/Interscope Records]






Hate It Or Love It

The Game Featuring 50 Cent

Track from: The Documentary

[Aftermath/G-Unit/Interscope Records]






Wait (The Whisper Song)

Ying Yang Twins

Track from: U.S.A.: United State Of Atlanta

[TVT Records]








Category 33 - Best Rap/Sung
Collaboration

(For a Rap/Sung collaborative performance by artists who do not normally
perform together. Singles or Tracks only.)


1,2 Step

Ciara Featuring Missy Elliott

[LaFace/Zomba Label Group]






They Say

Common Featuring Kanye West & John Legend

Track from: Be

[Geffen]






Soldier

Destiny's Child Featuring T.I. & Lil Wayne

Track from: Destiny's Fulfilled

[Columbia Records/ Sony Urban]






Numb/Encore

Jay-Z Featuring Linkin Park

Track from: Collision Course

[Roc-A-Fella/Def Jam/Machine Shop/Warner Bros.]






Rich Girl

Gwen Stefani Featuring Eve

Track from: Love. Angel. Music. Baby.

[Interscope Records]








Category 34 - Best Rap Song


(A Songwriter(s) Award. For Song Eligibility Guidelines see Category #3.
(Artist names appear in parenthesis.) Singles or Tracks only.)


Candy Shop

Curtis Jackson & Scott Storch, songwriters (50 Cent Featuring Olivia)

Track from: The Massacre

[Shady/Aftermath/Interscope Records; Publishers: 50 Cent Music, Scott Storch
Music, TVT Music.]






Diamonds From Sierra Leone

D. Harris & Kanye West, songwriters; (J. Barry & D. Black, songwriters) (Kanye
West)

[Roc-A-Fella; Publisher: EMI Unart Catalog.]






Don't Phunk With My Heart

William Adams, Printz Board, Stacy Ferguson & George Pajon, Jr.,
songwriters; (Kalyanji Anandji, Full Force & Indeewar, songwriters)
(The Black Eyed Peas)

Track from: Monkey Business

[A&M Records; Publishers: Careers-BMG Music, Zomba Enterprises, Saregama
India, will.i.am Music, Cherry River Music, Printz Polar Publishing, Songs
Of Universal, El Cubano Music, EMI Blackwood Music.]






Hate It Or Love It

Curtis Jackson, A. Lyon, Jayceon Taylor & M. Valenzano, songwriters;
(Baker, Felder & Harris, songwriters) (The Game Featuring 50 Cent)

Track from: The Documentary

[Aftermath/G-Unit/Interscope Records; Publishers: Black Wall Street,
Each1Teach1, 50 Cent Music, Dade Co. Project Music, Zomba Songs, Golden
Fleece Music, Mured Music.]






Lose Control

M. Elliott, C. Harris & G. Isaacs III, songwriters; (J. Atkins, R. Davis
& C. Hudson, songwriters) (Missy Elliott Featuring Ciara & Fat Man
Scoop)

Track from: The Cookbook

[Goldmind/Atlantic; Publishers: Mass Confusion Music, WB Music, Royalty
Rightings, Warner Tamerlane Publishing, Big Colorado Music, Deep Space
Music, Publishing Corp. of America, Pure Energy Music Publishing.]








Category 35 - Best Rap Album


(For albums containing 51% or more playing time of VOCAL tracks.)


Be

Common

[Geffen]






The Cookbook

Missy Elliott

[Goldmind/Atlantic]






Encore

Eminem

[Aftermath/Shady/Interscope Records]






The Massacre

50 Cent

[Shady/Aftermath/Interscope Records]






Late Registration

Kanye West

[Roc A Fella]








Category 36 - Best Female Country
Vocal Performance

(For a solo vocal performance. Singles or Tracks only.)


The Connection

Emmylou Harris

Track from: The Very Best Of Emmylou Harris: Heartaches & Highways

[Warner Bros. Records/Rhino]






Mississippi Girl

Faith Hill

Track from: Fireflies

[Warner Bros.]






All Jacked Up

Gretchen Wilson

Track from: All Jacked Up

[Epic Records]






I May Hate Myself In The Morning

Lee Ann Womack

Track from: There's More Where That Came From

[MCA Nashville]






Georgia Rain

Trisha Yearwood

Track from: Jasper County

[MCA Nashville]








Category 37 - Best Male Country Vocal
Performance

(For a solo vocal performance. Singles or Tracks only.)


Funny How Time Slips Away

George Jones

Track from: Hits I Missed...And One I Didn't

[Bandit Records]






As Good As I Once Was

Toby Keith

Track from: Honkytonk University

[DreamWorks Records Nashville]






Midnight Communion

Delbert McClinton

Track from: Cost Of Living

[New West Records]






Good Ol' Boys

Willie Nelson

Track from: The Dukes Of Hazzard - Soundtrack (Various Artists)

[Columbia Records]






Alcohol

Brad Paisley

[Arista Nashville]






You'll Think Of Me

Keith Urban

[Capitol Records Nashville]








Category 38 - Best Country Performance
By A Duo Or Group With Vocal

(For established duos or groups with vocals. Singles or Tracks only.)


Comin' To Your City

Big & Rich

[Warner Bros.]






Play Something Country

Brooks & Dunn

Track from: Hillbilly Deluxe

[Arista]






I Hope

Dixie Chicks

[Columbia]






Restless

Alison Krauss And Union Station

Track from: Lonely Runs Both Ways

[Rounder]






Bless The Broken Road

Rascal Flatts

Track from: Feels Like Today

[Lyric Street Records]








Category 39 - Best Country
Collaboration With Vocals

(For a collaborative performance, with vocals, by artists who do not
normally perform together. Singles or Tracks only.)


Building Bridges

Brooks & Dunn, Sheryl Crow & Vince Gill

Track from: Hillbilly Deluxe

[Arista Nashville]






Shelter From The Storm

Rodney Crowell & Emmylou Harris

Track from: The Outsider

[Columbia Records]






Like We Never Loved At All

Faith Hill & Tim McGraw

Track from: Fireflies

[Warner Bros.]






Dreams Come True

Willie Nelson & Norah Jones

Track from: It Always Will Be

[Lost Highway]






Politically Uncorrect

Gretchen Wilson & Merle Haggard

Track from: All Jacked Up

[Epic Records]








Category 40 - Best Country
Instrumental Performance

(For solo, duo, group or collaborative performances, without vocals.
Singles or Tracks only.)


I'll Fly Away

Charlie Daniels

Track from: Songs From The Longleaf Pines

[Blue Hat Records / Koch Records Nashville]






Who's Your Uncle?

Jerry Douglas, Sam Bush & Béla Fleck

Track from: The Best Kept Secret

[Koch Records]






Unionhouse Branch

Alison Krauss And Union Station

Track from: Lonely Runs Both Ways

[Rounder]






Scotch & Chocolate

Nickel Creek

Track from: Why Should The Fire Die?

[Sugar Hill Records]






Time Warp

Brad Paisley

Track from: Time Well Wasted

[Arista Nashville]








Category 41 - Best Country Song


(A Songwriter(s) Award. For Song Eligibility Guidelines see Category #3.
(Artist names appear in parenthesis.) Singles or Tracks only.)


Alcohol

Brad Paisley, songwriter (Brad Paisley)

[Arista Nashville; Publishers: EMI April Music, Sea Gayle Music.]






All Jacked Up

Vicky McGehee, John Rich & Gretchen Wilson, songwriters (Gretchen Wilson)

Track from: All Jacked Up

[Epic Records; Publishers: Sony/ATV Cross Keys Publishing, Hoosierman Music,
WB Music, Rich Texan Music, EMI Blackwood, Oklahoma Girl Music.]






Bless The Broken Road

Bobby Boyd, Jeff Hanna & Marcus Hummon, songwriters (Rascal Flatts)

Track from: Feels Like Today

[Lyric Street Records; Publishers: Careers-BMG Music, Floyd's Dream Music,
Jeff Diggs Music.]






I Hope

Keb Mo, Martie Maguire, Natalie Maines & Emily Robison, songwriters
(Dixie

Chicks)

[Columbia; Publishers: Woolly Puddlin' Music, Scrapin' Toast Music, Keb Note
Music.]






I May Hate Myself In The Morning

O. Blackmon, songwriter (Lee Ann Womack)

Track from: There's More Where That Came From

[MCA Nashville; Publisher: Cal IV Songs.]








Category 42 - Best Country Album


(Vocal or Instrumental.)


Fireflies

Faith Hill

[Warner Bros.]






Lonely Runs Both Ways

Alison Krauss And Union Station

[Rounder]






Time Well Wasted

Brad Paisley

[Arista Nashville]






All Jacked Up

Gretchen Wilson

[Epic Records]






Jasper County

Trisha Yearwood

[MCA Nashville]








Category 43 - Best Bluegrass Album


(Vocal or Instrumental.)


Marbletown

Blue Highway

[Rounder]






Cherryholmes

Cherryholmes

[Skaggs Family Records]






The Grascals

The Grascals

[Rounder]






The Company We Keep

The Del McCoury Band

[McCoury Music/Sugar Hill Records]






Ragin' Live

Rhonda Vincent And The Rage

[Rounder]








Category 44 - Best New Age Album


(Vocal or Instrumental.)


Music In The Key Of Om

Jack De Johnette

[Golden Beams/Kindred Rhythm Music Group]






Sacred Journey Of Ku-Kai, Volume 2

Kitaro

[Domo Records, Inc]






People Of Peace

R. Carlos Nakai Quartet

[Canyon Records]






Montana - A Love Story

George Winston

[Windham Hill]






Silver Solstice

Paul Winter Consort

[Living Music]








Category 45 - Best Contemporary Jazz
Album

(For albums containing 51% or more playing time of INSTRUMENTAL tracks.)


Keystone

Dave Douglas

[Greenleaf Music]






Soulgrass

Bill Evans

[BHM Productions]






The Way Up

Pat Metheny Group

[Nonesuch]






The Spirit Music Jamia: Dance Of The Infidel

Meshell Ndegeocello

[Shanachie Entertainment Corp.]






Momentum

Joshua Redman Elastic Band

[Nonesuch]








Category 46 - Best Jazz Vocal Album


(For albums containing 51% or more playing time of VOCAL tracks.)


J'ai Deux Amours

Dee Dee Bridgewater

[Sovereign Artists]






Blueprint Of A Lady - Sketches Of Billie Holiday

Nnenna Freelon

[Concord Jazz]






Good Night, And Good Luck.

Dianne Reeves

[Concord Jazz]






Duos II

Luciana Souza

[Sunnyside]






I'm With The Band

Tierney Sutton

[Telarc Jazz]








Category 47 - Best Jazz Instrumental
Solo

(For an instrumental jazz solo performance. Two equal performers on one
recording may be eligible as one entry. If the soloist listed appears on a
recording billed to another artist, the latter's name is in parenthesis for
identification. Singles or Tracks only.)


'Round Midnight

Alan Broadbent, soloist

Track from: 'Round Midnight

[Artistry Music]






Away

Ravi Coltrane, soloist

Track from: In Flux

[Savoy Jazz]






The Source

Herbie Hancock, soloist

Track from: Flow (Terence Blanchard)

[Blue Note Records]






A Love Supreme - Acknowledgement

Branford Marsalis, soloist

Track from: Coltrane's A Love Supreme Live In Amsterdam

[Marsalis Music]






Why Was I Born?

Sonny Rollins, soloist

Track from: Without A Song - The 9/11 Concert

[Milestone]








Category 48 - Best Jazz Instrumental
Album, Individual or Group

(For albums containing 51% or more playing time of INSTRUMENTAL tracks.)


Flow

Terence Blanchard

[Blue Note Records]






Lyric

Billy Childs Ensemble

[Lunacy Music/Artistshare]






Live At The House Of Tribes

Wynton Marsalis

[Blue Note Records]






Beyond The Sound Barrier

Wayne Shorter Quartet

[Verve]






What Now?

Kenny Wheeler With Dave Holland, Chris Potter & John Taylor

[CAM Jazz]








Category 48 - Best Large Jazz Ensemble
Album

(For large jazz ensembles, including big band sounds. Albums must contain
51% or more INSTRUMENTAL tracks.)


Overtime

Dave Holland Big Band

[Sunnyside/Dare2]






A Blessing

John Hollenbeck Large Ensemble

[OmniTone]






Live

The Bill Holman Band

[Jazzed Media]






I Am Three

Mingus Big Band, Orchestra & Dynasty

[Sunnyside/Sue Mingus Music]






Home Of My Heart

The Chris Walden Big Band

[Origin]








Category 50 - Best Latin Jazz Album


(Vocal or Instrumental.)


Time Was - Time Is

Ray Barretto

[O Plus Music]






Here And Now - Live In Concert

Caribbean Jazz Project Featuring Dave Samuels

[Concord Picante]






...And Sammy Walked In

Sammy Figueroa And His Latin Jazz Explosion

[Savant Records]






Listen Here!

Eddie Palmieri

[Concord Picante]






Mulatos

Omar Sosa

[Otá Records]








Category 51 - Best Gospel Performance


(For solo, duo, group as collaborative performances. Singles or tracks with
vocal containing Gospel lyrics. All genres of Gospel music are eligible.)


Be Blessed

Yolanda Adams

Track from: Day By Day

[Elektra/Atlantic]






Looking For You

Kirk Franklin

[Fo Yo Soul Entertainment/Zomba Label Group]






I Call You Faithful

Donnie McClurkin

[Verity Records]






Lift Him Up

Hezekiah Walker & Love Fellowship Choir

[Verity Records/Zomba label group]






Pray

CeCe Winans

Track from: Purified

[Puresprings Gospel/INO/Sony Urban Music/Epic]








Category 52 - Best Gospel Song


(A Songwriter(s) Award. For Song Eligibility Guidelines see Category #3.
(Artist names appear in parenthesis.) Singles or Tracks only.)


Again I Say Rejoice

Israel Houghton & Aaron Lindsey, songwriters (Israel & New Breed)

[Integrity Gospel; Publishers: Integrity's Praise! Music and Aaron Lindsey
Publishing.]






Be Blessed

Yolanda Adams, James Harris III, Terry Lewis & James Q. Wright,
songwriters

(Yolanda Adams)

Track from: Day By Day

[Elektra/Atlantic; Publishers: EMI April Music, Flyte Tyme Tunes, Jibranda
Music Works, Minneapolis Guys Music, Jamyo Music.]






Heaven

Erica Campbell, Joi Campbell, Trecina Campbell & Warryn Campbell,
songwriters

(Mary Mary)

Track from: Mary Mary

[Columbia; Publishers: EMI April Music, Wet Ink Red Music, That's Plum Song,
It's Tea Tyme, Babooschka Worldwide Tunes, Gold Forever Music, Songs of
Universal.]






Lift Him Up

Justin Lesley & Joeworn Martin, songwriters (Hezekiah Walker & Love
Fellowship Choir)

[Verity Records/Zomba Label Group; Publisher: J Swirv Entertainment.]






We Must Praise

James Moss, songwriter (J Moss)

[GospoCentric Records; Publisher: Millenni-era Music.]








Category 53 - Best Rock Gospel Album


(For albums containing 51% or more playing time of VOCAL tracks.)


Until My Heart Caves In

Audio Adrenaline

[ForeFront Records]






Higher Definition

The Cross Movement

[Cross Movement Records]






Day Of Fire

Day Of Fire

[Essential Records]






Truth Is Fallin' In Tha Streetz

Fresh I.E.

[SOAR / Red Sea]






Dichotomy B

Grits

[Gotee Records]






Category 54 - Best Pop/Contemporary
Gospel Album

(For albums containing 51% or more playing time of VOCAL tracks.)


Lifesong

Casting Crowns

[Beach Street/Reunion Records]






All I Really Want For Christmas

Steven Curtis Chapman

[Sparrow Records]






Redemption Songs

Jars Of Clay

[Essential Records]






Hymns

Out Of Eden

[Gotee Records]






Healing Rain

Michael W. Smith

[Reunion Records]






Live Wire

Third Day

[Essential Records]








Category 55 - Best Southern, Country,
or Bluegrass Gospel Album

(For albums containing 51% or more playing time of VOCAL tracks.)


Live At Brooklyn Tabernacle

The Crabb Family

[Daywind Music Group]






Sing Their Family Gospel Favorites

Larry Gatlin & The Gatlin Brothers

[Dualtone Music Group]






Rock Of Ages...Hymns & Faith

Amy Grant

[Word Records]






Southern Meets Soul: An American Gospel Jubilee

The Jordanaires, The Light Crust Doughboys, Nokie Edwards & Larry
"T-Byrd"

Gordon

[Greenhaw Records]






Common Thread

The Oak Ridge Boys

[Spring Hill Music Group]








Category 56 - Best Traditional Soul
Gospel Album

(For albums containing 51% or more playing time of VOCAL tracks.)


I Know The Truth

Shirley Caesar

[Shu-Bel Records / Artemis Gospel]






Live From Houston ...The Rose Of Gospel

Dorinda Clark-Cole

[GospoCentric Records/Zomba Label Group]






Psalms, Hymns & Spiritual Songs

Donnie McClurkin

[Verity Records]






Say The Name

Martha Munizzi

[Martha Munizzi Music/Integrity Music]






Singing The Old Time Way

Bishop G.E. Patterson & Congregation

[Podium Records]






Be Exalted

Marvin Sapp

[Verity Records]








Category 57 - Best Contemporary Soul
Gospel Album

(For albums containing 51% or more playing time of VOCAL tracks.)


Day By Day

Yolanda Adams

[Elektra/Atlantic]






Mary Mary

Mary Mary

[Columbia Records/ Sony Urban]






The J Moss Project

J Moss

[GospoCentric Records]






Dream

BeBe Winans

[Still Waters (A Hidden Beach Experience)/TMG]






Purified

CeCe Winans

[Puresprings Gospel/INO/Sony Urban Music/Epic]








Category 58 - Best Gospel Choir Or
Chorus Album

(For choirs or choruses only, with or without lead vocalist(s).)


I Speak Life

Donald Lawrence, choir director; Donald Lawrence & Company

[QuietWater/Verity /Zomba]






Live At The Fellowship

John P Kee, choir director; VIP Mass Choir

[Verity Records]






One Church

Kurt Carr, choir director; The Choir Of Life (Japan), The Choir Of Life
(USA) &

The Kurt Carr Singers

[GospoCentric Records]






One Voice

Gladys Knight, choir director; Saints Unified Voices

[Many Roads Records]






20/85 The Experience

Hezekiah Walker, choir director; The Love Fellowship Choir

[Verity Records/Zomba Label Group]








Category 59 - Best Latin Pop Album


(Vocal or Instrumental.)


Solo

Ricardo Arjona

[Sony Discos]






Eco

Jorge Drexler

[Dro Atlantic]






Andrea Echeverri

Andrea Echeverri

[Nacional Records]






Citi Zen

Kevin Johansen

[Sony Discos]






Escucha

Laura Pausini

[Warner Music Latina]








Category 60 - Best Latin
Rock/Alternative Album

(Vocal or Instrumental.)


Consejo

La Secta AllStar

[Universal Music Latino]






Con Todo Respeto

Molotov

[Surco]






El Kilo

Orishas

[Universal Music Latino]






Fijación Oral Vol. 1

Shakira

[Sony]






Desahogo

Vico C

[Emi Latin]








Category 61 - Best Traditional
Tropical Latin Album

(Vocal or Instrumental.)


Una Noche Inolvidable

Afro-latin Jazz Orchestra With Arturo O'Farrill

[Palmetto Records Inc]






Masters Of Cuban Son

Conjunto Progreso

[Pimienta Records Corp.]






Buena Vista Social Club Presents

Manuel "Guajiro" Mirabal

[Nonesuch]






Tradición

Tropicana All Stars With Israel Kantor

[Regu Records Corp.]






Bebo De Cuba

Bebo Valdés

[Calle 54 Records]








Category 62 - Best Salsa/Merengue
Album

(Vocal or Instrumental.)


Son Del Alma

Willy Chirino

[Latinum Music]






Fabricando Fantasías

Tito Nieves

[SGZ Entertainment]






Llegó La Hora

Mayito Rivera

[Pimienta Records]






Despues Del Silencio

Eddie Santiago

[MP]






Arroz Con Mango

Tiempo Libre

[Shanachie Entertainment]








Category 63 - Best
Mexican/Mexican-American Album

(Vocal or Instrumental.)


Ya No Llores

Ramon Ayala y Sus Bravos Del Norte

[Freddie Records]






ˇLlegaron Los Camperos! Concert Favorites Of Nati Cano's Mariachi Los
Camperos

Nati Cano's Mariachi Los Camperos

[Smithsonian Folkways Recordings]






DIEZ

Intocable

[Emi Latin]






Las 3 Divas

Las 3 Divas

[Tejas Records]






México En La Piel

Luis Miguel

[Warner Music Latina]








Category 64 - Best Tejano Album


(Vocal or Instrumental.)


The Power Of Friends

Avizo

[Powerhouse Records]






Milagro

La Tropa F

[Freddie Records]






Chicanisimo

Little Joe Y La Familia

[TDI Records]






Then & Now

Joe Posada

[Baby Dude Records]






Odyssey The Journey

The Royal Jesters

[On The Edge Productions]








Category 65 - Best Traditional Blues
Album

(Vocal or Instrumental.)


Live! Down The Road

Marcia Ball

[Alligator]






In Your Arms Again

John Hammond

[Back Porch]






80

B.B. King & Friends

[Geffen]






Sweet Lovin' Ol' Soul

Maria Muldaur

[Stony Plain Records]






About Them Shoes

Hubert Sumlin

[Tone Cool / Artemis Records]








Category 66 - Best Contemporary Blues
Album

(Vocal or Instrumental.)


Make Do With What You Got

Solomon Burke

[Shout! Factory/The One]






Twenty

Robert Cray Band

[Sanctuary]






Bring 'Em In

Buddy Guy

[Silvertone/Zomba Label Group]






Cost Of Living

Delbert McClinton

[New West Records]






Electric Blue Watermelon

North Mississippi Allstars

[ATO Records]








Category 67 - Best Traditional Folk
Album

(Vocal or Instrumental.)


Live From Dublin - A Tribute To Derek Bell

The Chieftains

[RCA Victor]






Come On Back

Jimmie Dale Gilmore

[Rounder]






Fiddler's Green

Tim O'Brien

[Sugar Hill Records]






Live In The UK

Tom Paxton

[Pax Records]






Cajun Mardi Gras!

Jo-EL Sonnier

[Green Hill Productions]








Category 68 - Best Contemporary Folk
Album

(Vocal or Instrumental.)


Chávez Ravine

Ry Cooder

[Nonesuch/Perro Verde]






The Outsider

Rodney Crowell

[Columbia Records]






Why Should The Fire Die?

Nickel Creek

[Sugar Hill Records]






Fair & Square

John Prine

[Oh Boy Records]






Devils & Dust

Bruce Springsteen

[Columbia]








Category 69 - Best Native American
Music Album

(Vocal or Instrumental.)


More Kids' Pow-Wow Songs

Black Lodge

[Canyon Records]






Intonation: Harmonized Songs From The Southern Plains

Alex E. Smith & Cheevers Toppah

[Canyon Records]






Sacred Ground - A Tribute To Mother Earth

Various Artists

Jim Wilson, producer

[Silverwave Records/Katahdin Productions]






Our Love Will Never Die

Randy Wood

[Canyon Records]








Category 69 - Best Hawaiian Music
Album

(Vocal or Instrumental.)


Slack Key Dreams Of The Ponomoe

Kapono Beamer

[Kapono Beamer Enterprises, Ltd]






Sweet & Lovely

Raiatea Helm

[Raiatea Helm Records]






Kiho'alu - Hawaiian Slack Key Guitar

Ledward Ka'apana

[Rhythm & Roots Records]






Slack Key Guitar: The Artistry Of Sonny Lim

Sonny Lim

[Palm Records]






Masters Of Hawaiian Slack Key Guitar - Vol. 1

Various Artists

Daniel Ho, Paul Konwiser & Wayne Wong, producers

[Daniel Ho Creations]








Category 71 - Best Reggae Album


(Vocal or Instrumental.)


Our Music

Burning Spear

[Burning Spear Music]






Welcome To Jamrock

Damian Marley

[Tuff Gong/Universal]






The Trinity

Sean Paul

[Atlantic]






Clothesdrop

Shaggy

[Geffen]






Black Gold & Green

Third World

[Shanachie Entertainment]








Category 72 - Best Traditional World
Music Album

(Vocal or Instrumental.)


Behmanka

Mamadou Diabate

[World Village]






Para Todos Ustedes

Los Pleneros De La 21

[Smithsonian Folkways Recordings]






Faryad

Masters Of Persian Music

[World Village]






Tibetan Master Chants

Lama Tashi

[Spirit Music]






In The Heart Of The Moon

Ali Farka Touré & Toumani Diabaté

[World Circuit/Nonesuch]








Category 73 - Best Contemporary World
Music Album

(Vocal or Instrumental.)


Dimanche A Bamako

Amadou & Mariam

[Nonesuch]






Eletracústico

Gilberto Gil

[Warner Music Latina]






You've Stolen My Heart - Songs From R.D. Burman's Bollywood

Kronos Quartet & Asha Bhosle

[Nonesuch]






No Boundaries

Ladysmith Black Mambazo & The Strings Of The English Chamber Orchestra

[Heads Up International]






Rise

Anoushka Shankar

[Angel Records]








Category 74 - Best Polka Album


(Vocal or Instrumental.)


Under The Influence

Eddie Blazonczyk's Versatones

[Bel Aire Records]






Time Out For Polkas And Waltzes

Walter Ostanek And Ron Sluga

[Sunshine Diversified Ent.]






Polka Pizzazz

Del Sinchak Band

[Peppermint Records]






Solecktions

Kevin Solecki

[Peppermint Records]






Shake, Rattle And Polka!

Jimmy Sturr And His Orchestra

[Rounder]








Category 75 - Best Musical Album For
Children

(For albums consisting of predominantly music or song vs. spoken word.)


Be Bop Your Best!

Red Grammer

[Red Note Records]






Green Gorilla, Monster & Me

Ralph's World

[Mini Fresh/Minty Fresh]






Scat Like That: A Musical Word Odyssey

Cathy Fink & Marcy Marxer

[Rounder Records Corp.]






Some Assembly Required

Tom Chapin

[Razor & Tie]






Songs From The Neighborhood - The Music Of Mister Rogers

Various Artists

Dennis Scott, producer

[Memory Lane Syndications, Inc.]








Category 76 - Best Spoken Word Album
For Children

(For albums consisting of predominantly spoken word vs. music or song.)


Harry Potter And The Half-blood Prince

Jim Dale

[Listening Library]






Marlo Thomas & Friends: Thanks & Giving All Year Long

Various Artists

Christopher Cerf & Marlo Thomas, producers

[Warner Strategic Marketing]






Pooh's Heffalump

Roy Dotrice

[Walt Disney Records]






Raymie, Dickie, And The Bean: Why I Love And Hate My Brothers

Ray Romano

[Simon & Schuster Books For Young Readers]






A Series Of Unfortunate Events: The Bad Beginning

Various Artists

David Rapkin, producer

[Harper Children's Audio]








Category 77 - Best Spoken Word Album


(Narrated/dramatized books include authors' names in parenthesis for
identification.)


The Adventures Of Guy Noir

Garrison Keillor

[HighBridge Company]






The Al Franken Show Party Album

Al Franken

[Artemis Records]






Chronicles - Volume One (Bob Dylan)

Sean Penn

[Simon & Schuster Audio]






Dreams From My Father (Senator Barack Obama)

Senator Barack Obama

[Random House Audio]






When Will Jesus Bring The Pork Chops? (George Carlin)

George Carlin

[Hyperion Audiobooks]








Category 78 - Best Comedy Album


(For comedy recordings, spoken or musical)


The Agoraphobic Cowboy

Rick Moranis

[ArtistShare]






Family Guy Live In Vegas

Various Artists

Seth MacFarlane & Walter Murphy, producers

[Geffen Records, Fox Music]






Luther Burbank Performing Arts Center Blues

Lewis Black

[Comedy Central Records]






Never Scared

Chris Rock

[Geffen]






The Right To Bare Arms

Larry The Cable Guy

[Warner Bros.]








Category 79 - Best Musical Show Album


(Award to the Album Producer(s), and to the Lyricist(s) & Composer(s) of
51% or more of a new score. (Artist, Lyricist & Composer names appear in
parenthesis.))


Dirty Rotten Scoundrels

Billy Straus & David Yazbek, producers; David Yazbek, composer/lyricist

(Original Broadway Cast Including John Lithgow & Norbert Leo Butz)

[Ghostlight Records/Razor & Tie]






Hair

Kurt Deutsch & Joel Moss, producers (Galt MacDermot, composer; James Rado
& Gerome Ragni, lyricists) (The Actors' Fund Of America Benefit
Recording)

[Ghostlight Records]






The Light In The Piazza

Steven Epstein, producer; Adam Guettel, composer/lyricist (Original
Broadway Cast Including Victoria Clark & Kelli O'Hara)

[Nonesuch]






Monty Python's Spamalot

John Du Prez & Eric Idle, producers; John Du Prez, composer; Eric Idle,
composer/lyricist (Original Broadway Cast Including David Hyde Pierce,
Tim Curry, Hank Azaria & Sara Ramirez)

[Decca Broadway]






The 25th Annual Putnam County Spelling Bee

Kurt Deutsch & Joel Moss, producers; William Finn, composer/lyricist
(Original Broadway Cast)

[Razor & Tie/Ghostlight Records]









FIELD 22 - FILM/TV/VISUAL MEDIA
Category 80 - Best Compilation
Soundtrack Album For Motion Picture, Television Or Other Visual Media


(Award to the Artist(s) and/or Producer(s) of a majority of the tracks on
the album, or to the individual(s) actively responsible for the concept and
musical direction and for the selection of artists, songs and producers, as
applicable.)


Beyond The Sea

Kevin Spacey; Phil Ramone, producer

[ATCO/Rhino]






Napoleon Dynamite

(Various Artists); Brian McNelis & Skip Williamson, producers

[Lakeshore Records/Fox Music]






No Direction Home: The Soundtrack - Bootleg Series, Vol. 7

(Bob Dylan); Steve Berkowitz, Bruce Dickinson & Jeff Rosen, producers

[Columbia Records/Legacy Recordings]






Ray

(Ray Charles); James Austin, Stuart Benjamin & Taylor Hackford, producers

[Atlantic/Rhino/WMG Soundtracks]






Six Feet Under Volume 2 - Everything Ends

(Various Artists); Gary Calamar, Thomas Golubic & Errol Kolosine,
producers

[Astralwerks / EMI]








Category 81 - Best Score Soundtrack
Album For Motion Picture, Television Or Other Visual Media

(Award to Composer(s) for an original score created specifically for, or as
a companion to, a current legitimate motion picture, television show or series
or other visual media.)


The Aviator

Howard Shore, composer

[Decca]






The Incredibles

Michael Giacchino, composer

[Walt Disney Records]






Million Dollar Baby

Clint Eastwood, composer

[Varčse Sarabande Records]






Ray

Craig Armstrong, composer

[Atlantic/Rhino/WMG Soundtracks]






Star Wars Episode III - Revenge Of The Sith

John Williams, composer

[Sony Classical /Sony Music Soundtrax]








Category 82 - Best Song Written For
Motion Picture, Television Or Other Visual Media

(A Songwriter(s) award. For a song (melody & lyrics) written specifically
for a motion picture, television or other visual media, and released for the
first time during the Eligibility Year. (Artist names appear in parenthesis.)
Singles or Tracks only.)


Believe

Glen Ballard & Alan Silvestri, songwriters (Josh Groban)

Track from: The Polar Express

[Warner Sunset/Reprise; Publishers: Warner Olive Music, Aerostation Corp.,
Universal-MCA Music Publishing, Jobanala Music.]






Cold Wind

The Arcade Fire, songwriters (The Arcade Fire)

Track from: Six Feet Under Volume 2 - Everything Ends

[Astralwerks/EMI; Publisher: Copyright Control/SOCAN.]






Million Voices

Jerry Duplessis, Andrea Guerra & Wyclef Jean, songwriters (Wyclef Jean)

Track from: Hotel Rwanda

[Commotion Records; Publishers: Huss-Zwing Publishing, Sony/ATV Publishing,
Te-Bass Music, Mott Street Music.]






Square One

Tom Petty, songwriter (Tom Petty)

Track from: Elizabethtown

[RCA/ Vinyl Films; Publisher: Adria K Music.]






Wonka's Welcome Song

John August & Danny Elfman, songwriters (Danny Elfman)

Track from: Charlie And The Chocolate Factory

[Warner Sunset; Publishers: Warner-Barham Music, Little Maestro Music.]









FIELD 23 - COMPOSING/ARRANGING
Category 83 - Best Instrumental
Composition

(A Composer's Award for an original composition (not an adaptation) first
released during the Eligibility Year. Singles or Tracks only.)


Anakin's Betrayal

John Williams, composer (John Williams & The London Symphony Orchestra
and

London Voices)

Track from: Star Wars Episode III - Revenge Of The Sith - Soundtrack

[Sony Classical /Sony Music Soundtrax]






The Ferry Scene

John Williams, composer (John Williams)

Track from: War Of The Worlds - Soundtrack

[Decca]






The Incredits

Michael Giacchino, composer (Various Artists)

Track from: The Incredibles - Soundtrack

[Walt Disney Records]






Into The Light

Billy Childs, composer (Billy Childs Ensemble)

Track from: Lyric

[Lunacy Music/Artistshare]








Category 84 - Best Instrumental
Arrangement

(An Arranger's Award. (Artist names appear in parenthesis.) Singles or
Tracks only.)


Cherokee

Chris Walden, arranger (The Chris Walden Big Band)

Track from: Home Of My Heart

[Origin]






Do It Again

Bill Cunliffe, arranger (Bill Cunliffe)

Track from: Imaginación

[Torii]






The Incredits

Gordon Goodwin, arranger (Various Artists)

Track from: The Incredibles - Soundtrack

[Walt Disney Records]






Lullaby Of The Leaves

John Clayton, arranger (The Clayton-Hamilton Jazz Orchestra)

Track from: The Clayton-Hamilton Jazz Orchestra, Live At MCG

[MCG Jazz]






Scarborough Faire

Billy Childs, arranger (Billy Childs Ensemble)

Track from: Lyric

[Lunacy Music/Artistshare]








Category 85 - Best Instrumental
Arrangement Accompanying Vocalist(s)

(An Arranger's Award. (Artist names appear in parenthesis.) Singles or
Tracks only.)


Can't Buy Me Love

John Clayton Jr. & David Foster, arrangers (Michael Bublé)

Track from: It's Time

[143 Records/Reprise]






I Should Care

Claus Ogerman, arranger (Diana Krall)

Track from: A Man And His Music

[Verve Records]






Scary Things

Don Hart, arranger (John Bindel & Nashville Chamber Orchestra)

Track from: Kid Pan Alley

[Nashville Chamber Orchestra]






Time To Smile

Jorge Calandrelli, arranger (Tony Bennett)

Track from: The Art Of Romance

[RPM Records/COLUMBIA]






What Are You Doing For The Rest Of Your Life?

Billy Childs, Gil Goldstein & Heitor Pereira, arrangers (Chris Botti &
Sting)

[Columbia Records]








Category 86 - Best Recording Package



The Clouds

Stuart Hyatt, art director (Stuart Hyatt And Community)

[Innova Recordings]






The Cosmic Game

Neal Ashby, art director (Thievery Corporation)

[ESL Music]






The Forgotten Arm

Aimee Mann & Gail Marowitz, art directors (Aimee Mann)

[SuperEgo Records]






Knuckle Down

Ani DiFranco & Brian Grunert, art directors (Ani DiFranco)

[Righteous Babe Records]






O God, The Aftermath

Ryan Clark, art director (Norma Jean)

[Solid State Records]








Category 87 - Best Boxed Or Special
Limited Edition Package


Holy Ghost: Rare & Unissued Recordings (1962-70)

Susan Archie & Noel Waggener, art directors (Albert Ayler)

[Revenant Records]






The Legend

Ian Cuttler, art director (Johnny Cash)

[Columbia Records/Legacy Recordings]






Pure Genius: The Complete Atlantic Recordings (1952-1959)

Hugh Brown & Jeff Lyons, art directors (Ray Charles)

[Atlantic/Rhino Records]






Weird Tales Of The Ramones

Hugh Brown & Sheryl Farber, art directors (The Ramones)

[Sire/Rhino Records]






You Ain't Talkin' To Me - Charlie Poole And The Roots Of Country
Music

Howard Fritzson & Michelle Holme, art directors (Charlie Poole With
Various

Artists)

[Columbia Records/Legacy Recordings]








Category 88 - Best Album Notes



The Complete Library Of Congress Recordings By Alan Lomax

John Szwed, album notes writer (Jelly Roll Morton)

[Rounder Records]






Heaven Must Have Sent You: The Holland/Dozier/Holland Story

Adam White, album notes writer (Various Artists)

[Hip-O/Motown Records]






The Legend

Patrick Carr, album notes writer (Johnny Cash)

[Columbia Records/Legacy Recordings]






Pure Genius: The Complete Atlantic Recordings (1952-1959)

David Ritz, album notes writer (Ray Charles)

[Atlantic/Rhino Records]






You Ain't Talkin' To Me - Charlie Poole And The Roots Of Country
Music

Henry Sapoznik, album notes writer (Charlie Poole With Various Artists)

[Columbia Records/Legacy Recordings]








Category 89 - Best Historical Album



The Complete Library Of Congress Recordings By Alan Lomax

Jeffrey Greenberg & Anna Lomax Wood, compilation producers; Adam Ayan &
Steve Rosenthal, mastering engineers (Jelly Roll Morton)

[Rounder Records]






Holy Ghost: Rare & Unissued Recordings (1962-70)

Dean Blackwood & Ben Young, compilation producers; Joe Lizzi, Kevin
Reeves & Ben Young, mastering engineers (Albert Ayler)

[Revenant Records]






The Legend

Gregg Geller, compilation producer; Vic Anesini, mastering engineer
(Johnny Cash)

[Columbia Records/Legacy Recordings]






Pure Genius: The Complete Atlantic Recordings (1952-1959)

James Austin & Ahmet Ertegun, compilation producers; Dan Hersch & Bill
Inglot, mastering engineers (Ray Charles)

[Atlantic/Rhino Records]






You Ain't Talkin' To Me - Charlie Poole And The Roots Of Country
Music

Henry Sapoznik, compilation producer; Christopher King, Andreas Meyer &
Darcy Proper, mastering engineers (Charlie Poole With Various
Artists)

[Columbia Records/Legacy Recordings]









FIELD 27 - PRODUCTION, NON-CLASSICAL
Category 90 - Best Engineered Album,
Non-Classical

(An Engineer's Award. (Artists names appear in parenthesis.))


Back Home

Alan Douglas & Mick Guzauski, engineers (Eric Clapton)

[Reprise/Duck Records]






Deceiver

Gary Paczosa & Chris Thile, engineers (Chris Thile)

[Sugar Hill Records]






Lonely Runs Both Ways

Gary Paczosa, engineer (Alison Krauss And Union Station)

[Rounder Records]






Mr. A-Z

Carl Glanville, Kevin Kadish, Steve Lillywhite, Samuel "Vaughan" Merrick,
Jim Scott & David

Thoener, engineers (Jason Mraz)

[Atlantic Records]






Rock Swings

Al Schmitt, engineer (Paul Anka)

[Verve]








Category 91 - Producer Of The Year,
Non-Classical

(A Producer's Award. (Artists names appear in parenthesis.))


Danger Mouse

• Demon Days (Gorillaz) (A)








Nigel Godrich

• Chaos And Creation In The Backyard (Paul McCartney) (A)








Jimmy Jam, Terry Lewis

• Be Blessed (Yolanda Adams) (T)

• Dance With My Father (Celine Dion) (T)

• Harajuku Girls (Gwen Stefani) (T)

• Never Too Much (Mary J. Blige) (T)

• Nobody Cares (Deborah Cox) (T)

• Pure Gold (Earth, Wind And Fire) (T)

• These Boots Are Made For Walkin' (Jessica Simpson) (S)








Steve Lillywhite

• How To Dismantle An Atomic Bomb (U2) (A)

• Mr. A-Z (Jason Mraz) (A)








The Neptunes

• Already Platinum (Slim Thug Featuring Pharrell) (T)

• Hollaback Girl (Gwen Stefani) (T)

• Let's Get Blown (Snoop Dogg) (T)

• On & On (Missy Elliott) (T)

• Say Somethin' (Mariah Carey Featuring Snoop Dogg) (T)

• Touch (Omarion) (T)










Category 92 - Best Remixed Recording,
Non-Classical

(A Remixer's Award. (Artists names appear in parenthesis for
identification.) Singles or Tracks only.)


Fever (Adam Freeland Remix)

Adam Freeland, remixer (Sarah Vaughan)

Track from: Verve Remixed 3 (Various Artists)

[Verve]






Flashdance (Guetta & Garraud F*** Me I'm Famous Remix)

Joachim Garraud & David Guetta, remixers (Deep Dish)

Track from: George Is On

[Thrive Records/Deep Dish Recordings]






Mr. Brightside (Jacques Lu Cont's Thin White Duke Mix)

Jacques Lu Cont, remixer (The Killers)

[Island Records]






Superfly (Louie Vega EOL Mix)

Louie Vega, remixer (Curtis Mayfield)

Track from: Mayfield: Remixed The Curtis Mayfield Collection

[Rhino Records]






What Is Hip? (T.O.P.R.M.X.)

Meat Beat Manifesto, remixers (Tower Of Power)

Track from: What Is Hip? Remix Project Volume One (Various Artists)

[Warner Bros.]








Category 93 - Best Surround Sound
Album

(For vocal or instrumental albums. Albums only.)


Brothers In Arms - 20th Anniversary Edition

Chuck Ainlay, surround mix engineer; Bob Ludwig, surround mastering
engineer;

Chuck Ainlay & Mark Knopfler, surround producers (Dire Straits)

[Warner Bros.]






The Girl In The Other Room

Al Schmitt, surround mix engineer; Robert Hadley & Doug Sax, surround
mastering engineers; Al Schmitt, surround producer (Diana Krall)

[Verve]






Honky Château

Greg Penny, surround mix engineer; Greg Penny, surround mastering
engineer; Greg Penny, surround producer (Elton John)

[Universal Music Enterprises]






In Your Honor

Elliot Scheiner, surround mix engineer; Bob Ludwig, surround mastering
engineer;

Nick Raskulinecz, surround producer (Foo Fighters)

[Roswell/Sony/BMG]






Mussorgsky/Stokowski: Pictures At An Exhibition - Boris Godunov -
Night on Bare Mountain Phil Rowlands, surround mix engineer; Phil
Rowlands, surround mastering engineer; Nick Parker & Phil Rowlands,
surround producers (José Serebrier &

Bournemouth Symphony Orchestra)

[Naxos]









FIELD 29 - PRODUCTION, CLASSICAL
Category 94 - Best Engineered Album,
Classical

(An Engineer's Award. (Artist names appear in parenthesis.))


Bolcom: Songs

Tim Handley, engineer (Carole Farley & William Bolcom)

[Naxos]






Britten, Bartok & Hartmann

Jin Choi, Jean-Marie Geijsen & Erdo Groot, engineers (Gordan Nikolic &
Netherlands Chamber Orchestra)

[PentaTone Classics]






Bruckner: Sym. No. 7

Roger De Schot & Erdo Groot, engineers (Yakov Kreizberg & Wiener
Symphoniker)

[PentaTone Classics]






Chesky: Area 31

Barry Wolifson, engineer (Anthony Aibel & Area 31)

[Chesky Records]






Mendelssohn: The Complete String Quartets

Da-Hong Seetoo, engineer (Emerson String Quartet)

[Deutsche Grammophon]








Category 95 - Producer Of The Year,
Classical

(A Producer's Award. (Artist names appear in parenthesis.))


Christopher Alder

• Bach: Cantatas (Thomas Quasthoff, Rainer Kussmaul, Members Of The
RIAS-Kammerchor, Berlin Baroque Soloists)

• Beethoven: Piano Cons. Nos. 2 & 3 (Martha Argerich, Claudio Abbado &
Mahler Chamber Orchestra)

• Chopin: Scherzi / Impromptus (Yundi Li)

• Lamento (Magdalena Kožená, Reinhard Goebel & Musica Antiqua Köln)








Steven Epstein

• Brahms: Music For 2 Pianos (Yefim Bronfman & Emanuel Ax)

• Music For Organ, Brass And Timpani (Anthony Newman, Graham Ashton,
Graham Ashton Brass Ensemble & Duncan Patton)

• Silk Road Journeys: Beyond The Horizon (Yo-Yo Ma & The Silk Road
Ensemble)








Michael Fine

• Fuchs: An American Place (JoAnn Falletta & London Symphony Orchestra)

• Ranjbaran: Persian Trilogy (JoAnn Falletta & London Symphony Orchestra)

• Soul Of Tango (Gisčle Ben-Dor, Juanjo Mosalini & Santa Barbara
Symphony)








Tim Handley

• Adams: Shaker Loops (Marin Alsop)

• Bolcom: Songs Of Innocence And Of Experience (Leonard Slatkin,
Christine Brewer & Joan Morris)

• Brahms: Sym. No. 1 (Marin Alsop & London Philharmonic Orchestra)

• Daugherty: Philadelphia Stories (Marin Alsop & Evelyn Glennie)

• Glass: Syms. Nos. 2 And 3 (Marin Alsop & Bournemouth Symphony
Orchestra)








Thomas C. Moore

• Chausson: Le Roi Arthus (Leon Botstein, Apollo Voices, A. Kennedy, D.
McIntyre, G. Sorenson, D. Okulitch, F. Le Roux, S. O'Neill, S. Bullock &
A. Schroeder)

• 4 + Four (Turtle Island String Quartet With Ying Quartet)

• Mozart: Flute Cons., Sym. No. 41 (Martin Pearlman & Boston Baroque)










Category 96 - Best Classical Album


(Award to the Artist(s) and to the Album Producer(s) if other than the
Artist.)


Bolcom: Songs Of Innocence And Of Experience

Leonard Slatkin, conductor; Jerry Blackstone, William Hammer, Jason
Harris,

Christopher Kiver, Carole Ott & Mary Alice Stollak, choir directors; Tim

Handley, producer (Christine Brewer & Joan Morris; University Of Michigan
School Of Music Symphony Orchestra)

[Naxos]






Chávez: Complete Chamber Music, Vol. 3

Jeff Von Der Schmidt, conductor; Southwest Chamber Music & Tambuco
Percussion Ensemble; Jan Karlin & Matthew Snyder, producers

[Cambria Master Recordings]






Martha Argerich And Friends: Live From The Lugano Festival

Martha Argerich; Ulrich Ruscher, producer

[EMI Classics]






Mendelssohn: The Complete String Quartets

Emerson String Quartet; Da-Hong Seetoo, producer

[Deutsche Grammophon]






Shostakovich: Sym. No. 13

Mariss Jansons, conductor; Sergei Aleksashkin; Wilhelm Meister, producer
(Chor Des Bayerischen Rundfunks; Symphonieorchester Des Bayerischen
Rundfunks)

[EMI Classics]








Category 97 - Best Orchestral
Performance

(Award to the Conductor and to the Orchestra.)


Antheil: Sym. No. 3 "American"

Hugh Wolff, conductor (Radio-Sinfonie-Orchester Frankfurt)

[CPO]






Bruckner: Sym. No. 7

Yakov Kreizberg, conductor (Wiener Symphoniker)

[PentaTone Classics]






Mussorgsky/Stokowski: Pictures At An Exhibition

José Serebrier, conductor (Bournemouth Symphony Orchestra)

[Naxos]






Popov: Sym. No. 1; Shostakovich: Theme & Variations

Leon Botstein, conductor (London Symphony Orchestra)

[Telarc]






Shostakovich: Sym. No. 13

Mariss Jansons, conductor (Sergei Aleksashkin; Chor Des Bayerischen
Rundfunks;

Symphonieorchester Des Bayerischen Rundfunks)

[EMI Classics]








Category 98 - Best Opera Recording


(Award to the Conductor, Album Producer(s) and Principal Soloists.)


Britten: Death In Venice

Richard Hickox, conductor; Michael Chance, Philip Langridge & Alan Opie;
Brian Couzens, producer (BBC Singers; City Of London Sinfonia)

[Chandos Records Ltd]






Conradi: Ariadne

Paul O'Dette & Stephen Stubbs, conductors; Barbara Borden, Karina Gauvin,
Ellen Hargis, Jan Kobow, Julian Podger, Marek Rzepka, James Taylor &
Matthew White; Renate Wolter-Seevers, producer (Boston Early Music
Festival Chorus; Boston Early Music Festival Orchestra)

[CPO]






Strauss, R.: Daphne

Semyon Bychkov, conductor; Johan Botha, Renée Fleming, Anna Larsson,
Michael Schade & Kwanchul Youn; Michael Haas, producer (West German
Radio Symphony Orchestra (Köln))

[Decca]






Verdi: Falstaff

Sir Colin Davis, conductor; Carlos Alvarez, Bülent Bezdüz, Marina
Domashenko, Jane Henschel, Ana Ibarra, Maria Josč Moreno & Michele
Pertusi; James Mallinson, producer (London Symphony Chorus; London
Symphony Orchestra)

[LSO Live]






Vivaldi: Bajazet

Fabio Biondi, conductor; Patrizia Ciofi, David Daniels, Ildebrando
D'Arcangelo, Elina Garanca, Vivica Genaux & Marijana Mijanovic;
Nicolas Bartholomée, producer (Europa Galante)

[Virgin Classics]






Category 99 - Best Choral Performance


(Award to the Choral Conductor, and to the Orchestra Conductor if an
Orchestra is on the recording, and to the Choral Director or Chorus Master if
applicable.)


Bernstein: Mass

Kent Nagano, conductor; Simon Halsey & Kai-Uwe Jirka, choir directors;
Richard Grant & Lynne Morrow, chorus masters (Julian Frischling &
Jerry Hadley; Rundfunkchor Berlin, Staats-Und Domchor Berlin &
Soloists Of The Pacific Mozart Ensemble; Deutsches
Symphonie-Orchester Berlin)

[Harmonia Mundi]






Bolcom: Songs Of Innocence And Of Experience

Leonard Slatkin, conductor; Jerry Blackstone, William Hammer, Jason
Harris, Christopher Kiver, Carole Ott & Mary Alice Stollak, choir
directors (Christine Brewer, Measha Brueggergosman, Ilana Davidson,
Nmon Ford, Linda Hohenfeld, Joan Morris, Carmen Pelton, Marietta Simpson &
Thomas Young; Michigan State University Children's Choir, University
Of Michigan Chamber Choir, University Of Michigan Orpheus Singers,
University Of Michigan University Choir & University Musical Society
Choral Union; University Of Michigan School Of Music Symphony
Orchestra)

[Naxos]






Lauridsen: Lux Aeterna

Stephen Layton, conductor (Polyphony; Britten Sinfonia)

[Hyperion]






Penderecki: A Polish Requiem

Antoni Wit, conductor; Henryk Wojnarowski, chorus master (Izabela
Klosinska, Ryszard Minkiewicz, Piotr Nowacki & Jadwiga Rappé; Warsaw
National Philharmonic Choir; Warsaw National Philharmonic Orchestra)

[Naxos]






Schoenberg: Accentus

Laurence Equilbey, choir director (Jonathan Nott; Accentus; Ensemble

Intercontemporain)

[Naive]








Category 100 - Best Instrumental
Soloist(s) Performance (with Orchestra)

(Award to the Instrumental Soloist(s) and to the Conductor.)


Beethoven: Piano Cons. Nos. 2 & 3

Claudio Abbado, conductor; Martha Argerich (Mahler Chamber Orchestra)

[Deutsche Grammophon]






Concerto For String Quartet And Orchestra

Robert Craft, conductor; Fred Sherry String Quartet (Twentieth Century
Classics Ensemble)

Track from: Schoenberg: Concerto For String Quartet And Orchestra

[Naxos]






Eventide

JoAnn Falletta, conductor; Thomas Stacy (London Symphony Orchestra)

Track from: Fuchs: An American Place

[Naxos]






Schumann: Cello Concerto; Bloch: Schelomo

Paavo Järvi, conductor; Truls Mřrk (Orchestre Philharmonique De Radio
France)

[Virgin Classics]






UFO

Marin Alsop, conductor; Evelyn Glennie (Colorado Symphony Orchestra)

Track from: Daugherty: Philadelphia Stories

[Naxos]








Category 101 - Best Instrumental
Soloist Performance (without Orchestra)

(Award to the Instrumental Soloist.)


Chopin: Études, Op. 10, Barcarolle, Op. 60, Son. No.2

Nelson Freire

[Decca]






Night Breeze - Harp Music Of Carlos Salzedo

Sarah Schuster Ericsson

[Cambria Master Recordings]






Scriabin, Medtner, Stravinsky

Evgeny Kissin

[BMG Classics RCA Red Seal]






Szymanowski: Piano Son. No. 3, Métopes, Masques

Piotr Anderszewski

[Virgin Classics]






Vengerov: Kreisler, Sarasate, Paganini, Wieniawski

Maxim Vengerov (Ian Brown)

[EMI Classics]








Category 102 - Best Chamber Music
Performance

(Award to the Artists.)


A La Carte - Short Works For Winds

The Borealis Wind Quintet

[MSR Classics]






Bartók: The Six String Quartets

Vermeer Quartet

[Naxos]






Borodin Quartet 60th Anniversary

Borodin Quartet

[Onyx]






Martha Argerich And Friends: Live From The Lugano Festival

Martha Argerich

[EMI Classics]






Mendelssohn: The Complete String Quartets

Emerson String Quartet

[Deutsche Grammophon]








Category 103 - Best Small Ensemble
Performance (with or without Conductor)

(Award to the Ensemble (and to the Conductor.))


Ancient Voices Of Children

David Colson, conductor; Tony Arnold, Courtney Hershey Bress, Kathryn
Dupuy

Cooper, Mark Foster, Susan Grace, William Hill, John Kinzie, Justin
Murray,

David Starobin & Dale Stuckenbruck

Track from: Complete Crumb Edition, Volume Nine

[Bridge Records, Inc.]






Boulez: Le Marteau Sans Maître, Dérive 1 & 2

Pierre Boulez, conductor; Hilary Summers; Ensemble Intercontemporain

[Deutsche Grammophon]






Chávez: Complete Chamber Music, Vol. 3

Jeff Von Der Schmidt, conductor; Southwest Chamber Music & Tambuco
Percussion

Ensemble

[Cambria Master Recordings]






Harbison: Mottetti Di Montale

David Hoose, conductor; Janice Felty & Margaret Lattimore; Collage New
Music

[Koch International Classics]






O Magnum Mysterium

Nicholas White, conductor; The Tiffany Consort

[MSR Classics]








Category 104 - Best Classical Vocal
Performance

(Award to the Vocal Soloist(s).)


Bach: Cantatas

Thomas Quasthoff (Rainer Kussmaul; Members Of The RIAS Chamber Choir;
Berlin

Baroque Soloists)

[Deutsche Grammophon]






Bolcom: Songs

Carole Farley (William Bolcom)

[Naxos]






Gounod - Massenet: Arias

Rolando Villazón (Evelino Pido; Orchestre Philharmonique De Radio France)

[Virgin Classics]






Opera Proibita

Cecilia Bartoli (Marc Minkowski; Les Musiciens Du Louvre)

[Decca]






Strauss: Amor

Natalie Dessay (Antonio Pappano; Orchestra Of The Royal Opera House,
Covent

Garden)

[Virgin Classics]








Category 105 - Best Classical
Contemporary Composition

(A Composer's Award. (For a contemporary classical composition composed
within the last 25 years, and released for the first time during the
Eligibility Year.))


Ayre

Osvaldo Golijov (Dawn Upshaw)

Track from: Golijov: Ayre; Berio: Folk Songs

[Deutsche Grammophon]






Bolcom: Songs Of Innocence And Of Experience

William Bolcom (Leonard Slatkin)

[Naxos]






Boyer: Ellis Island: The Dream Of America

Peter Boyer (Peter Boyer)

[Naxos]






Franzetti: Corpus Evita

Carlos Franzetti (José Luis Moscovich)

[Amapola Records]






Nine Episodes For Four Players

Ned Rorem (Contrasts Quartet)

Track from: Rorem: Nine Episodes For Four Players

[Phoenix USA]








Category 106 - Best Classical
Crossover Album

(Award to the Artist(s) and/or to the Conductor.)


The Classical Underground

Imani Winds

[Koch International Classics]






4 + Four

Turtle Island String Quartet & Ying Quartet

[Telarc]






The Jazz Chamber Trio

Paquito D'Rivera & The Jazz Chamber Trio

[Chesky Records]






Jobim: Symphonic Jobim

Roberto Minczuk, conductor (Orquestra Sinfônica Do Estado De Săo Paulo)

[Adventure Music]






Steiner: The Adventures Of Mark Twain

William Stromberg, conductor (Moscow Symphony Orchestra)

[Naxos]








Category 107 - Best Short Form Music
Video

(For an individual track or single promotional clip. Award to the Artist
and to the Video Director/Producer.)


Lose Control

Missy Elliott Featuring Ciara & Fat Man Scoop

Missy Elliott & Dave Meyers, video directors; Joseph Sasson, video
producer

[Goldmind/Atlantic]






Feel Good Inc.

Gorillaz Featuring De La Soul

Pete Candeland & Jamie Hewlett, video directors

[Parlophone/Virgin]






Feels Just Like It Should

Jamiroquai

Joseph Kahn, video director; MaryAnn Tanedo, video producer

[Epic]






God's Will

Martina McBride

Robert Deaton & George Flanigen IV, video directors; Mark Kalbfeld &
Steve Lamar, video producers

[RCA Nashville]






World On Fire

Sarah McLachlan

Sophie Muller, video director

[Arista]








Category 108 - Best Long Form Music
Video

(For video album packages consisting of more than one song or track. Award
to the Artist and to the Video Director/Producer of at least 51% of the total
playing time.)


No Direction Home

(Bob Dylan)

Martin Scorsese, video director; Margaret Bodde, Susan Lacy, Jeff Rosen,
Martin

Scorsese, Nigel Sinclair & Anthony Wall, video producers

[Columbia Legacy/Paramount Home Video]






Trapped In The Closet (Chapters 1-5 )

R. Kelly

R. Kelly & Jim Swaffield, video directors; Ann Carli, video producer

[Jive Records/Zomba Label Group]






End Of The Century: The Story Of The Ramones

(The Ramones)

Jim Fields & Michael Gramaglia, video directors; Jim Fields & Michael
Gramaglia,

video producers

[Warner Strategic Marketing]






Devils & Dust

Bruce Springsteen

Danny Clinch, video director; Lindha Narvaez, video producer

[Columbia Records]






Brian Wilson Presents Smile

Brian Wilson

John Anderson & David Leaf, video directors; Dave Goetz, David Leaf,
Steve

Ligerman, Maggie Magee, John Scheinfeld, Casey Sipes, Richard Waltzer &
Brian Wilson, video

producers

[Rhino Home Video]


Website: www.grammy.com

© Copyright 2003 by www.filmmakers.com