From www.filmmakers.com


Film
THINKFilm Rides Into 'Valley'
By Alex Klenert of THINKFilm
Jan 18, 2006, 16:03



New york, NY -- THINKFilm has acquired all North American rights from Element Films to DOWN IN THE VALLEY, starring two-time Oscar nominee Edward Norton and Evan Rachel Wood. The deal was announced by the company's theatrical division head, Mark Urman. Written and Directed by David Jacobson, who previously helmed the acclaimed "Dahmer," the film also stars David Morse, Rory Culkin, and Bruce Dern. The film was produced by Norton's Class 5 Films in partnership with Holly Wiersma and Element's Adam Rosenfelt. THINK will release DOWN IN THE VALLEY exclusively this spring.

Set in the outskirts of Los Angeles, the film is the story of a bored teenager, Tobe (Wood), whose aimless existence is turned upside down by a chance encounter with Harlan Carruthers (Norton), a charismatic cowboy who seems as if he would be much more at home in Monument Valley than in the San Fernando Valley. Tobe is drawn to Harlan's poetic charm and romantic spirit and she embodies for him all the innocence and purity that is impossible to find on the mean streets of L.A. Despite the obvious difference in their ages and backgrounds, and the growing opposition of Tobe's father, Wade (Morse), the couple pursues their passionate, furtive romance until it becomes apparent that Tobe is unprepared for the intensity of Harlan's love. Then, things take a sudden, dangerous turn when Tobe discovers that Harlan is not at all whom he appeared to be.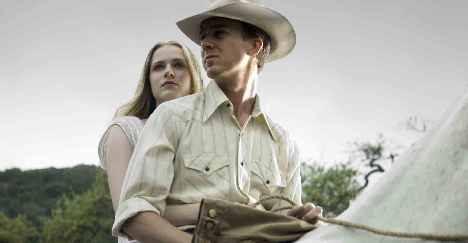 DOWN IN THE VALLEY with Edward Nortin and Evan Rachel Wood


"DOWN IN THE VALLEY takes themes and images from classic, timeless cinema and reinvents them in ways that are fresh, modern and totally striking," says Urman about the film. "We are thrilled to be collaborating with Edward on this labor-of-love, and will try to match his enormous passion, taste, and intelligence every step of the way." Norton adds, "THINK's enthusiasm for this film has been unequivocal from the first time they saw it. They're a very daring company and have a great knack for communicating with audiences about challenging films. It's an excellent match and we're all very excited about it." Sam Nazarian, CEO of Element Films says, "We are very proud of DOWN IN THE VALLEY and truly value our collaboration with Edward Norton. We have tremendous confidence in THINK's commitment to the picture and feel they are ideally suited to distribute the film.


Norton was Oscar-nominated for his first film role in the 1996 thriller "Primal Fear" and received a Best Actor nod two years later for "American History X." As producer, his previous credits include "Keeping the Faith," which he also directed, and is producing the forthcoming "The Painted Veil," which he stars with Naomi Watts and will be released later this year. He is starting production in NYC on "Pride and Glory." Wood, a Golden Globe nominee for "Thirteen," was recently in "The Upside of Anger" and also has a forthcoming role alongside Annette Benning and Gwyneth Paltrow in "Running with Scissors."


DOWN IN THE VALLEY was negotiated by EVP of Acquisitions and Business Affairs Randy Manis on behalf of THINKFilm, and COO Marc Schaberg on behalf of Element Films. THINKFilm's FATELESS is currently playing in NY, and then LA on February 27; it's Hungary's Official Entry for Best Foreign Language Oscar. Next up: Beastie Boys musical spectacular AWESOME; I FUCKIN' SHOT THAT! will world premiere at Sundance FF and open on March 31. Element Films has produced "Waiting" and "Five Fingers" and is currently in post-production on "The Last Time" starring Michael Keaton and Brendan Fraser.

Website: http://www.thinkfilmcompany.com/


© Copyright 2003 by www.filmmakers.com