Partners & Sponsors




Register your script
FilmMakers Magazine


Click to join writingcontests
Prizes

EMERGING ARTIST
AWARD FOR
BEST ENTRY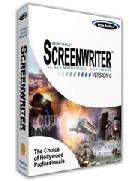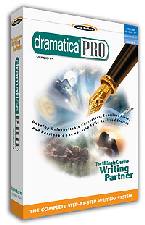 ONLINE ENTRY PAYMENT
FOR CURRENT STUDENTS
PHOTO ID AND TRANSCRIPT REQUIREMENT APPLIES TO
SHORT SCRIPT & SHORT STORY SUBMISSIONS
Qualification & Requirement: Current (2016/2017), Student Photo ID with Transcript and/or Student Photo ID with a letter from the head of the department in Film or Writing. Scan and submit online along with your entry).
It is YOUR responsibility to adhere to these rules or you will forfeit entry fee and risk disqualification.
You may enter online in two steps
Make payment by selecting choice below (short script, treatment, short story or Novel entry)

Once you complete step one you'll be automatically forwarded to the entry form and upload your file.


Late Deadline: June 30th.
| | |
| --- | --- |
| | SHORT SCRIPT / TV SCRIPT - STUDENTS |


If script is 29 pages or less: Fill in and click the button on right on right ($25). If entering more than one script return to this page, fill in title, name and click add to cart again.

Pay - $25

If script is between 30 or more pages: Fill in and click the button on right on right ($28). If entering more than one script return to this page, fill in title, name and click add to cart again.

Pay - $28

| | |
| --- | --- |
| | SHORT SCRIPT WITH - BASIC FEEDBACK |

ENTRY + FEEDBACK ($25 + $99)
If script is 29 pages or less

pay - $124

ENTRY + FEEDBACK, EXTRA PGS ($28+ $105)
If script is 30 pages or more

pay - $133

| | |
| --- | --- |
| | SHORT SCRIPT WITH - REGULAR FEEDBACK |

ENTRY + FEEDBACK (($25+ $114)
If script is 29 pages or less

pay - $139

ENTRY + FEEDBACK, EXTRA PGS ($28+ $124)
If script is 30 pages or more

pay - $152

| | |
| --- | --- |
| | SHORT SCRIPT WITH DETAILED PRO-STUDIO STYLE FEEDBACK |

ENTRY + FEEDBACK ($21+ $134)
If script is 29 pages or less

Pay - $159

ENTRY + FEEDBACK, EXTRA PGS ($28+ $141)
If script is 30 pages or more

pay - $169


f treatment is 9 pages or less: Fill in and click the button on right. If entering more than one treatment return to this page, fill in title, name and click add to cart again.

Pay - $19

If treatment is 10 pages or more: Fill in and click the button on right on right. If entering more than one treatment return to this page, fill in title, name and click add to cart again.

Pay - $22

| | |
| --- | --- |
| | TREATMENT WITH FEEDBACK -BASIC |

ENTRY + FEEDBACK ($19 + $89)
If treatment is 9 pages or less:

pay - $108

ENTRY + FEEDBACK ($22 + $95)
If treatment is 10 pages or more:

pay - $117

| | |
| --- | --- |
| | TREATMENT WITH FEEDBACK - REGULAR |

ENTRY + FEEDBACK ($19 + $94)

If treatment is 9 pages or less:

pay - $113

ENTRY + FEEDBACK ($22+ $99)

If treatment is 10 pages or more:

pay - $121

| | |
| --- | --- |
| | TREATMENT WITH FEEDBACK - DETAILED PRO-STUDIO STYLE |

ENTRY + FEEDBACK ($19 + $109)

If treatment is 9 pages or less:

pay - $128

ENTRY + FEEDBACK ($22 + $119)

If treatment is 10 pages or more:

pay - $141


SHORT STORY

If manuscript is 20 pages or less: (up to 5,000 words) Fill in and click the button on right. If entering more than one script return to this page, fill in title, name and click add to cart again.

pay - $19

If manuscript is between 21 and 50 pages: (between 5,001 and 12,500 words) Fill in and click the button on right on right. If entering more than one story, return to this page, fill in title, name and click add to cart again.

pay - $22


| | |
| --- | --- |
| | SHORT STORY WITH FEEDBACK - BASIC |

ENTRY + FEEDBACK ($19 + $88)
If manuscript is 25 pages or less: (up to 5,000 words)

pay - $107

ENTRY + FEEDBACK, extra pages ($22+ $99)
If manuscript is between 21 and 50 pages: (between 5,001 and 12,500 words)

| | |
| --- | --- |
| | SHORT STORY WITH FEEDBACK - REGULAR STUDIO |

ENTRY + FEEDBACK ($19 + $98)
If manuscript is 25 pages or less: (up to 5,000 words)

pay - $117

ENTRY + FEEDBACK, extra pages ($22 + $109)
If manuscript is between 21 and 50 pages: (between 5,001 and 12,500 words)

| | |
| --- | --- |
| | SHORT STORY WITH - DETAILED PRO STUDIO STYLE FEEDBACK |

ENTRY + FEEDBACK ($19 + $119)
If manuscript is 25 pages or less: (up to 5,000 words)

pay - $138

ENTRY + FEEDBACK, extra pages ($22 + $129)
If manuscript is between 21 and 50 pages: (between 5,001 and 12,500 words)