The 12th Annual American Gem
Short Script Contest Winner

LEAVE
Biography Logline Synopsis Interview

American Gem Short Script Contest
GRAND PRIZE WINNER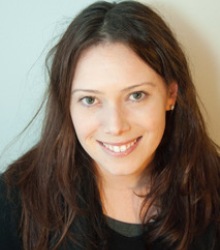 Screenplay
Leave
Drama/western
Alysha Haran
of San Diego, CA
Alysha Haran
To date, Ron Podell has written three feature screenplays (and is close to finishing his fourth) and 14 short screenplays, three of which have been produced. His scripts have won 36 top awards at films festivals/screenwriting contests, along with too many nominations/script finalist statuses to count.
Podell will be included in the upcoming book, titled "Top 50 Indie Writers in the World," that will be released in 2016 through Apple iTunes. He served as a panelist for the "Screenplay Contests – Paths to Recognition and Production" seminar at the 2009 Screenwriting Expo in Los Angeles.
A tap dance instructor, haunted by personal loss, appears slightly unhinged. But, appearances are not always what they seem.
Along highway 70, a truck stops in front of the Lazy B Ranch. A man in US Army gets out of a truck then acknowledges the stranger who gave him a lift as the truck drives off. This is… read more
I knew I wanted to be screenwriter when I realized at an early age that I fell asleep every night going back through the details of the day, thinking about how they could have gone differently, and what it would have been like if they did. Watching it play out in my mind, I tried different dialogue, alternate responses, and observed how each choice elicited unique emotions. It was a form of escapism from some of the difficulties of my upbringing, and when I realized the power it had on shifting my feelings and mood, I began focusing on the transformative power of film and theatre.

I know I've succeeded, Each time I figure out what I need to do next in order to make a project better, which is something that will be never ending.

My inspiration to write Leave While going through a training course in a small town known for its long Naval history, a small group of us - all Lieutenants - were walking back to base one day. With me was one of my best friends - an African-American - who was the only person of color among us. We didn't think twice when a caucasian police officer passing by stopped to talk to us... until we realized he stopped to single out my friend and ask what he was doing in that part of town. I couldn't believe that this amazing American standing next to me - a friend I would trust with my life - was being subjected to this kind of discrimination and disrespect. His choice to serve his country, his educational background, his incredible personality and his exemplary performance record became irrelevant next to the color of his skin. The story evolved from there. I changed the environment and manipulated the characters, but this incident remained the heart of the story.
Interview Part 1.
FilmMakers Magazine: What inspired you to write?
Alysha Haran: I've always been a writer in some capacity, but the thing that brought it together for me was when I stage managed Fifth of July by the amazing playwright Lanford Wilson. Being "on book" (which is reading along word for word to provide actors their forgotten lines) for six weeks meant that I read his words continuously while listening to the dialogue evolve everyday. Something about that repetition opened a writing pathway and an understanding of crafting language that hadn't been there before.

FilmMakers Magazine: Is this your first script and how long did it take you to complete?
Alysha Haran: I commit some amount of time to writing every day, but it's not a set length. It's not about the minutes for me, but about how I push on when I feel fatigued or blocked. I always keep something to write with and have my notes app set up so I can get down one-liners that pop into my head, or scenes in every day life that intrigue me.

FilmMakers Magazine: Do you have a set routine, place and time management for writing?
Alysha Haran: Absolutely. Because it keeps you right where you're supposed to be as a writer; validated and humbled. Winning a contest is an amazing feeling, but no matter how good your script is, it's not going to win every contest you enter. It's a good place to remember that art is subjective and it should never be about how many people like your work, but about finding others who connect with your vision.
FilmMakers Magazine: Do you believe screenplay contests are important for aspiring screenwriters and why?
Alysha Haran: Yes.
FilmMakers Magazine: What influenced you to enter the American Gem Short Script Contest?
Alysha Haran: AGLF has a great reputation and the awards substantiate the effort that goes into writing any story, no matter how large or small.

FilmMakers Magazine: What script would you urge aspiring writers to read and why?
Alysha Haran: Read the script of a successful movie that doesn't follow any of the formatting rules that seem to be the most important thing in the industry these days. It's true that you need to write within the format of a screenplay in order for it to be acceptable, but beyond that, use the page to your advantage and challenge your reader.
The story is dense, dark and complex. In a nutshell, a private detective investigates a case of adultery that leads to a conspiracy involving the L.A. water system during the 1930s. The first 15 pages are a blueprint of how to draw the reader in. It grabs you by the throat and hooks you in for the rest of the story.
The dialogue is classic film noir, but holds up and still sounds fresh today. It is written so smart, in that the audience learns the clues to the mystery at the same moment as the main character, Detective Jake Gittes, played by Jack Nicholson in the film. Usually, in film, the audience knows things well before the main character discovers them.
Additionally, the script contains great subplots and strong character development, which includes nuanced backstory. Even the bandage that covers Gittes' sliced nose throughout is a symbolic reminder of "his sticking his nose where it doesn't belong." But, this makes the detective more curious and he perseveres.
And the film ends with one of the best lines, if not certainly one of the most cynical, in cinema history: "Forget it, Jake. It's Chinatown."
FilmMakers Magazine: Beside screenwriting what are you passionate about and why?
Alysha Haran: Theatre is my first love. Film making is about chasing and capturing the shot needed to tell a story. This is incredible because you can literally create whatever your imagination comes up with, but theatre is this very special process where a group of people work together in the same room every day to grow something out of nothing. Theatre connects us to our humanity, which I believe is the fundamental building block of storytelling.

FilmMakers Magazine: Who is your favorite Screenwriter and Why?
Alysha Haran: Aaron Sorkin - He's originally a playwright. His unique voice grew out of that experience and instead of adapting to the film business, he made the film business adapt to him, which allowed him to maintain his authenticity.

FilmMakers Magazine: Name the director you would love to work with and why?
Alysha Haran: Any director who realizes that the people at the top actually work for the people below them and not the other way around. Directors (and producers for that matter) owe their crews the opportunity to do their best work. Leadership, patience, communication and humility are key to success.

FilmMakers Magazine: Name the actor you would love to work with and why?
Alysha Haran: Tom Hanks. His love of humanity is apparent in the subject matter he chooses, and his professionalism is reflected in the way he focuses on the work instead of the mechanism of Hollywood.

FilmMakers Magazine: Any tips and things learned along the way to pass on to others?
Alysha Haran: Doing something completely unrelated to a project usually resolves my writing blocks - especially if it preoccupies my hands such as playing the piano. Also, don't be singular in your life. I'm a Naval Officer with a degree in theatre. It's a bizarre combination that's actually complementary. My professional work environment strengthens my writing, and my creative background brings an unexpected perspective to the work I do.
FilmMakers Magazine: What's next for you?
Alysha Haran: Working on a story idea that has been keeping my attention, nagging really, for awhile now. And another short script is on the horizon.

FilmMakers Magazine: Where do you see yourself in five years from now?
Alysha Haran: I believe that being able to live a creative life everyday is the greatest gift one could receive. I hope that in five years I've earned that opportunity.
But, in the history of cinema, I still believe Billy Wilder is the greatest screenwriter who ever lived. He was great for many reasons. His writing came from his life experience, not watching movies. He was a journalist in Germany. Three of his family members were murdered in concentration camps. Because he moved often as a child, he never was able to stay in one place long enough get close to people. This led to developing an acerbic wit, which is on display in much of his screenplay dialogue.
He has written and or directed such classics as "Sunset Boulevard," "Some Like I Hot" and "Double Indemnity," among many others. One of my favorites is "Ace in the Hole," a 1951 film decades before its time. It was a virtual precursor to today's tabloid-style news coverage. One of his well-known quotes is "I just made pictures I would've liked to see." When people ask me why I write what I do, I always say "I just write movies I'd like to see." It's true. Every genre has been done, but I always try to write a variation -- add something fresh or a new wrinkle -- to a familiar story.
Copyright © 1999-2017 by FilmMakers.com All rights reserved.
FilmMakers.com is a division of Media Pro Tech Inc.