The Will to Film Screenplay Contest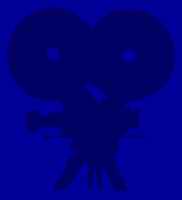 | | |
| --- | --- |
| Deadline | Entry Fee |
| June 30, 2004 | $55 |

Award: he Czech Arts and Education Foundation will produce the film.

Other Awards/Prizes: Choices:

1) The winner of the feature length film contest can choose to have
his/her film produced into a full length 35mm feature. Once completed your film will be entered in three (3) International Film Festivals. Alternatively, the winner can opt for:
2) 15 minute digital preproduction teaser adapted from your script.

3) $1000US

4) $500US

5) $250US

This screenplay contest has been designed to create an artistic movie from a piece of written art that is your script. Thus, the judges will necessarily give priority to the winning script's adaptability to a Prague or European shoot. Second place through Fourth place scripts will be decided on their individual merits alone.

This is the first year of the annual contest that offers production as a unique first prize. This is how the program works:
Proceeds from the screenplay contest pays for a summer semester student exchange program.
The two Czech film schools allow a production company the use of all the equipment needed for the production of the film.
The three schools also contribute teachers who will instruct the student filmmakers as the film is being shot.
Students, whenever possible, will serve as members of the crew, or at the very least assist in the shoot in a fully credited capacity.
The Czech film schools will conduct a fall semester course on editing and sound to complete the film.
CzAEF will enter the finished movie in at least three film
festivals in an attempt to obtain a distributor.
Net proceeds (if any) from the movie will be distributed
quarterly by CzAEF to the cast and crew of each movie.
The winning screenwriter will retain a 5% interest in the net
profits of the movie.

Notification Date: July 15, 2004.

Eligibility: Unsold non-optioned scripts.

Rules: Judging in all the rounds will be based upon the following standard screenplay criteria:

Style
Story and Structure
Originality and Appeal
Characterization and Dialogue

Web Address:
http://www.willtofilm.com
Contact & E-mail:
John T. Sweeney
Contact Title:
Director
Organization:
The Czech Arts and Education Foundation
7 Vlasska Ste. 2
Mala Strana
Prague 1, Bohemia 180 000
Czech Republic
Phone: 420732187926