Tennessee Screenwriting Association
Script Competition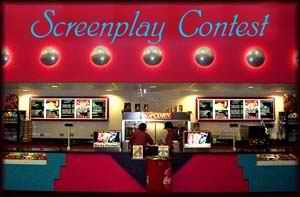 Deadline
Entry Fee
December 01, 2006 (early)
December 17, 2006 (final)
$25 (by 12/01/2006)
$35 (by 12/17/2006)

Award: Cash! Subscriptions and a long list of major production companies and screenwriter representatives that have agreed to read the top three scripts.

Other Awards/Prizes:

The TSA's mandate is to attempt to help screenwriters learn and excel in the professional film business. The TSA has carefully constructed its judging format to closely conform to guidelines used by professional reader's working at major talent agencies and studios.

Notification Date: February 15, 2007

Eligibility: Open to writers who are not earning a living writing for television or film.

Rules: See website for rules.

Web Address:
http://www.tennscreen.com
Contact & E-mail:
Glenn Whelan
Contact Title:
President
Organization:
Tennessee Screenwriting Association
P.O. Box 40194
Nashville, TN 37204
United States