The Other Network TV Writing Contest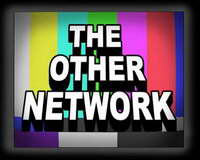 | | |
| --- | --- |
| Deadline | Entry Fee |
| March 01, 2005 | $40 |

Award: Winners will receive feedback on their script from a working Hollywood showrunner.

Other Awards/Prizes:

We are looking for great comedy scripts - and the talented writers who write them. We're currently presenting a number of Round 1 winners to various networks. We canít wait to see what else is out there.

Notification Date: May 01, 2005.

Eligibility: Entrant must be at least 18 years old.

Rules: Can be either an original piece of comedy writing or a spec of an existing series

- Written in a standard TV script format (50 pages max.)

- Writing teams or groups OK

- Multiple submissions OK

- Any genre OK (sit-com, sketch, animated, single-camera, even

'un-categorizable')

- Scripts from 2004 can be re-written and re-entered


Web Address:
www.uncabaret.com
Contact & E-mail:
Jamie Love
Contact Title:
Assistant
Organization:
Un-Cabaret Multimedia
137 N. Larchmont Blvd. #107
Los Angeles, CA 90004
United States
Phone: 323.993.3305