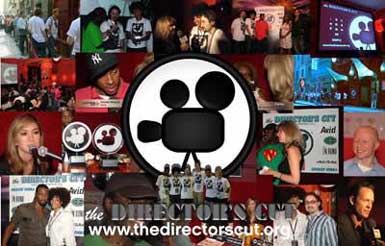 | | |
| --- | --- |
| Deadline | Entry Fee |
| April 27, 2006 | $30 |

Award: up to $2000; production assistance, avid editing software, industry networking.

Other Awards/Prizes: $2,000 Cash
$8,000 Production Aid
$2,000 AVID Xpress Pro HD Software
The Director's Cut™ Award Trophy
Certificate of Endorsement signed by the Judges and TDC producers.

The Director's Cut was created for the sole purpose of providing filmmakers with recognition for their art and feedback from major names in the industry and fellow peers.

SHORT FILMS, TRAILERS, ANIMATIONS & DOCUMENTARIES

Please join us and our panel of industry Judges for the 4th Director's Cut™ Festival to be held on May 14th 7PM at the Michael Schimmel Center for the Arts located at PACE University downtown campus, 3 Spruce St New York, NY. If you watch "Inside The Actors Studio" then you will know the place.
Filmmakers get to screen their work to an audience of 750 people and a panel of Major Film Industry Individuals. If you like American Idol (or don't smile ) and Project Green Light, then this evening will prove to be a very memorable event for you.

Notification Date: May 14, 2006.

Eligibility: Short film pf any kind (film, documentary, animation) between 2-10 minutes.

Rules: Visit website.

Web Address:
http://www.thedirectorscut.org
Contact & E-mail:
Alex Malaos
Contact Title:
Marketing Director
Organization:
The Director's Cut
88 Lexington Avenue
Ste 2K
New York, NY 10016
United States
Phone: 212.684.3444
Fax: 646.486.4875